Paris, Paris, you are such a celebrity; you are pretty and you know it, and your reputation precedes you – which is a good and bad thing because admit it, you are a little bit intimidating too, right?
As an Aussie living in Paris,  I know only too well what it's like to become overwhelmed while weaving one's way through a foreign city. A friendly face, amongst a sea of cranky Parisians,  is a truly welcome sight especially when it belongs to someone with some local knowledge. I love hanging out with the locals when I travel!
Paris Photoshoots for Solo Travellers
So if you are looking for that friendly face and maybe want to capture some of your excellent adventure in beautiful timeless portraits – I'm your girl. I've accompanied many a solo traveller on my photo shoots in Paris. There is nothing more fun than dressing up and visiting some of the world's mosts famous iconic sights.  I'll give you as much direction and posing prompts as needed, consequently, there will be a lot of laughing. We can also confuse the public at the same time… "is she some kind of celebrity?" or "who does she think she is, some kind of celebrity" hehe!
Sunrise shoots at the Eiffel Tower are a famous bucket list item for solo travellers in Paris. We can certainly shoot at sunrise for the most beautiful light, however anytime of the day is gorgeous on the Trocadero and surrounding areas.  We will be competing with crowds but it is still possible to get that magic shot with a little patience.
My recent Eiffel Tower photoshoot with Jess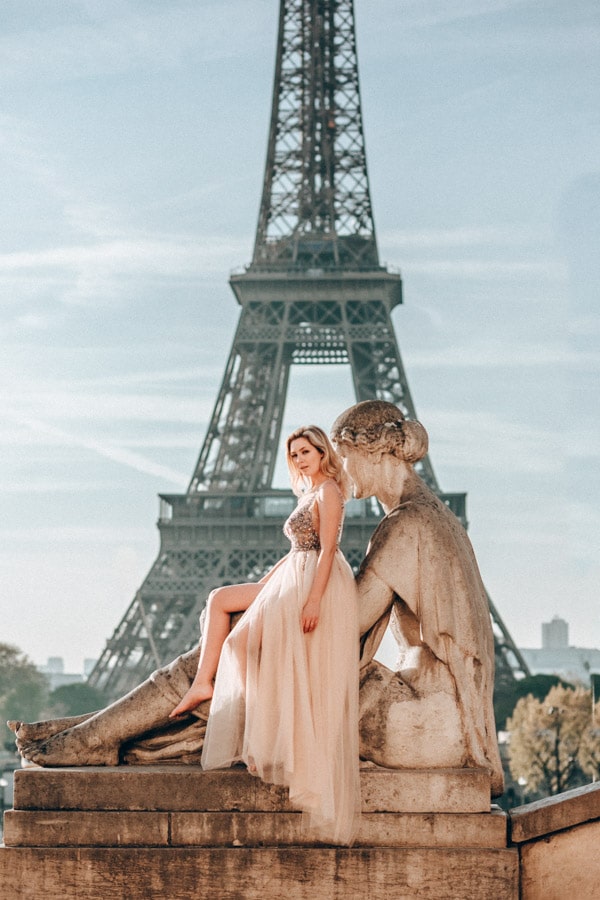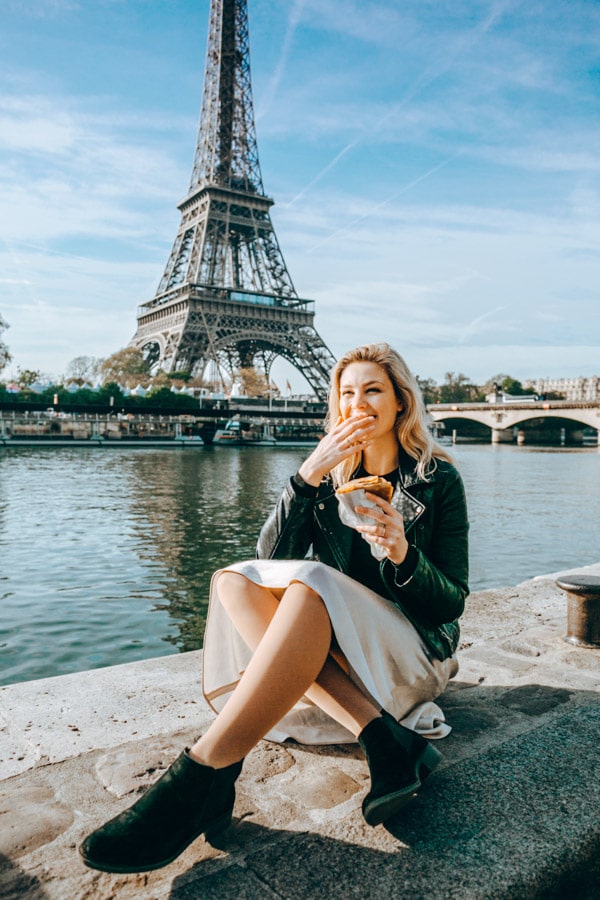 Solo traveller Photoshoot Paris
Sammy was in town for one night only, and we literally had 45 minutes on a rainy day for her solo traveller photoshoot in Paris. Evilyne was on a fly by visit to see family based in Paris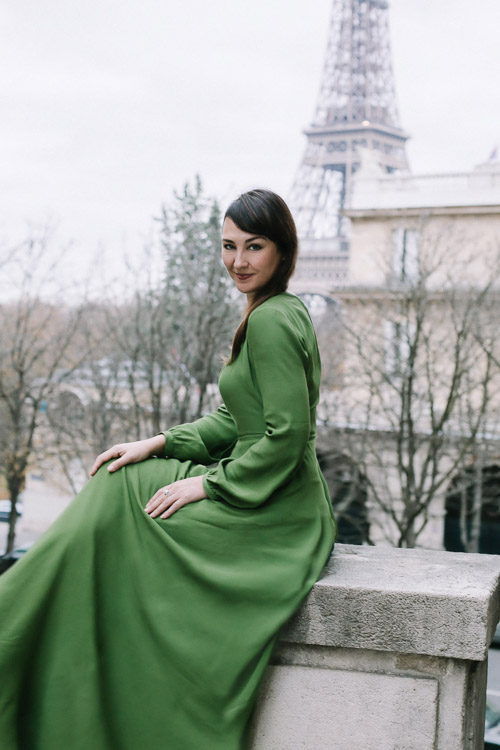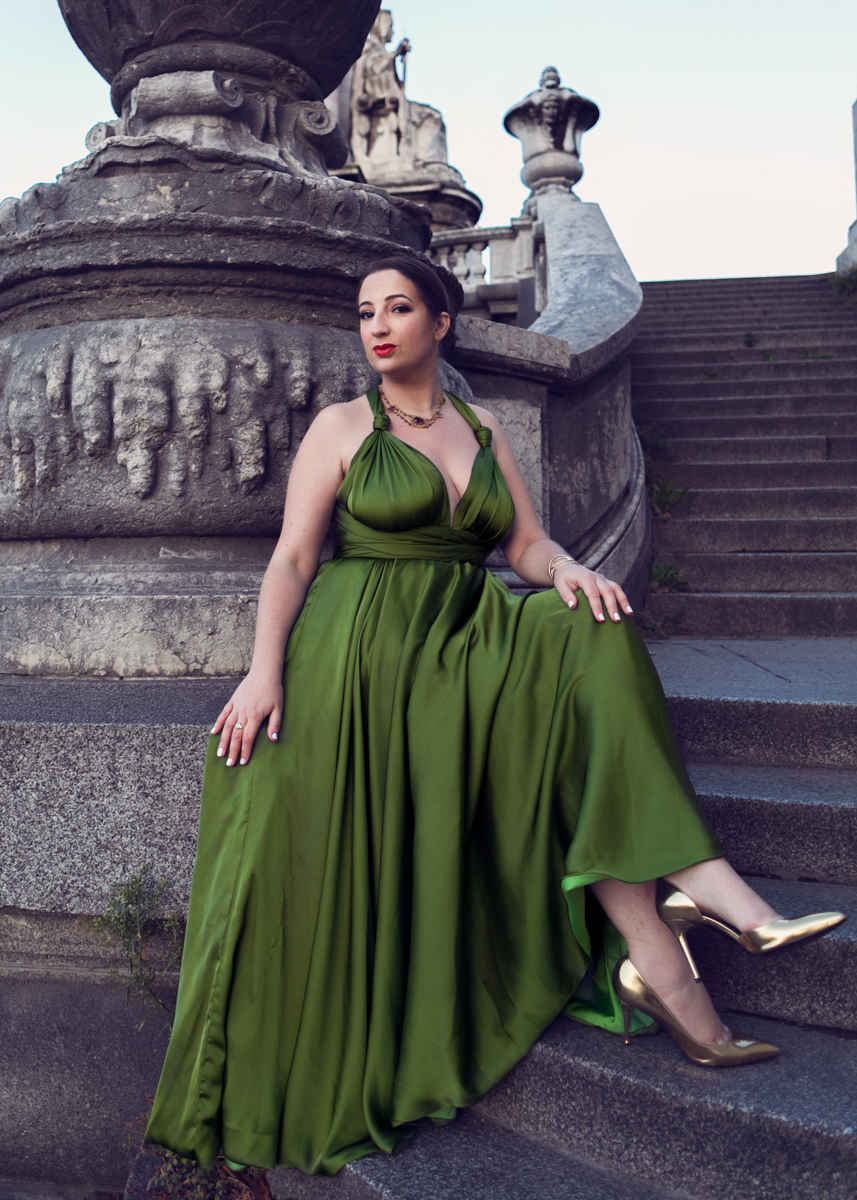 Photoshoot Montmartre
Babette and I had a lovely afternoon sauntering around Paris: St Michel, Notre Dame and la Butte Montmartre. We were devastated to see our beautiful Cathedral de Notre Dame up in flames only 2 days later.
If you are visiting or in Paris right now and want some extra special souvenirs, book your own private solo traveller photoshoot Paris with me. Priceless memories, yours forever. Contact me for a chat
For a VIP experience with professional hair and makeup and access to my studio wardrobe, I recommend you visit my page for Couture Paris Portrait Sessions
P.S If you are looking for some good bar and restaurant recommendations my French teacher created this post Things To Do In Paris