Couple's Photoshoot Paris …………………..
All about your romantic couple's photoshoot in the City of Love.
When you visit Paris, it's not hard to see why it's known as the City of Love. Home to locations like the Eiffel Tower, the Pont des Arts, and the "Wall of Love", Paris does not disappoint when it comes to romantic energy. The cosy, bustling streets filled with sidewalk cafes, 19th-century architecture, and chic Parisians also give Paris a unique, intriguing backdrop for photos. Capturing a couple's love in the city of Paris is especially rewarding for all of these reasons. I love to see the romance of the city complementing the love of the couples I photograph.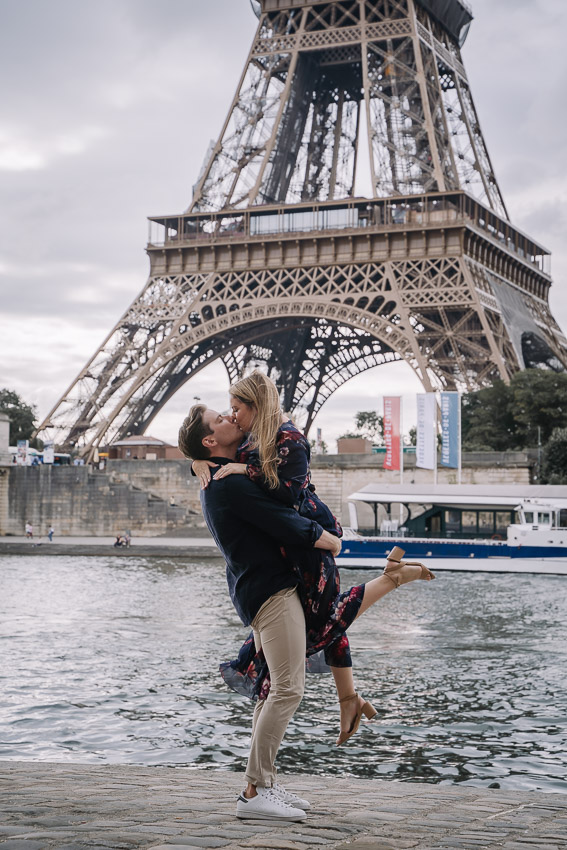 In the past few years, I have photographed dozens of couples in their own private Paris photoshoots. While proposals – spontaneous or planned – are a popular occasion for photos, I have also provided photoshoots for couples on their honeymoon, anniversary, romantic getaway, or even their elopement! Read on for all the nitty-gritty details on my most romantic photo package offering.
Why have a photoshoot when you come to Paris?
The dreamy vibe in Paris is reason enough to come here with your special someone. But capturing your time in Paris with the person you love most through a photoshoot will ensure that your memories last a lifetime. Once you set foot on the streets of Paris and you get a glimpse at its iconic architecture and sites, you'll know you made the right decision having a photo shoot.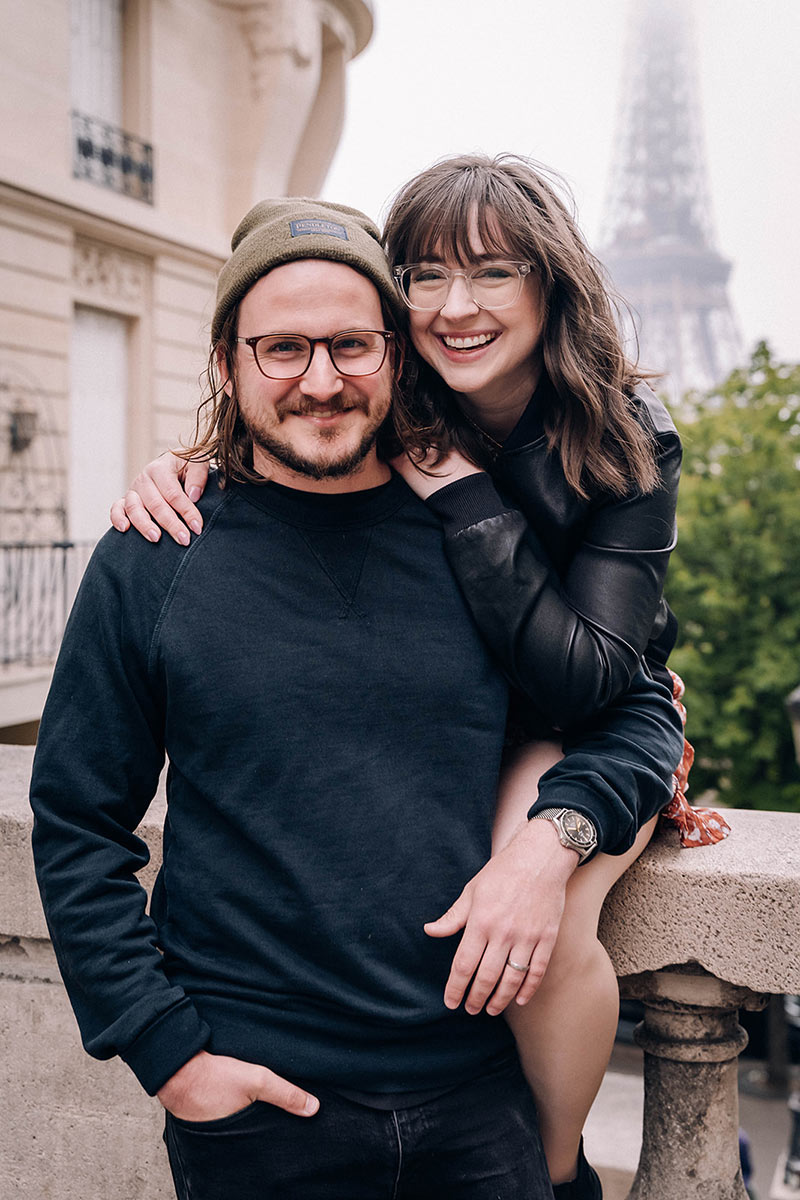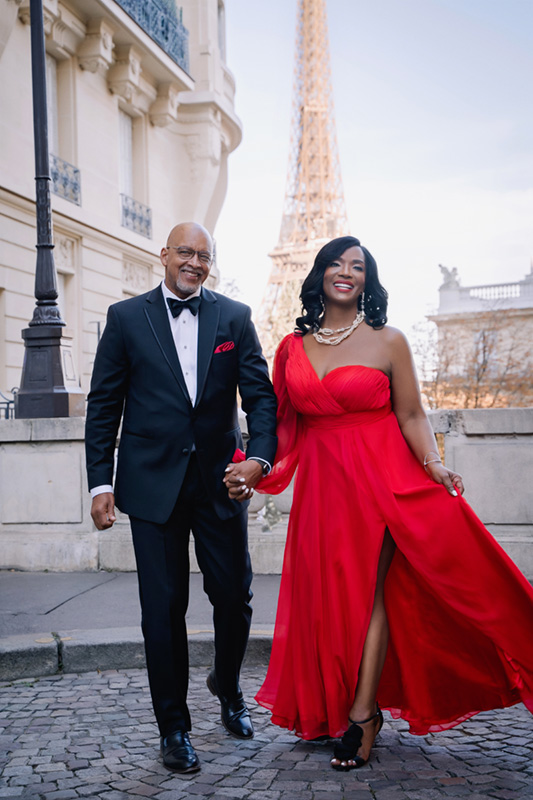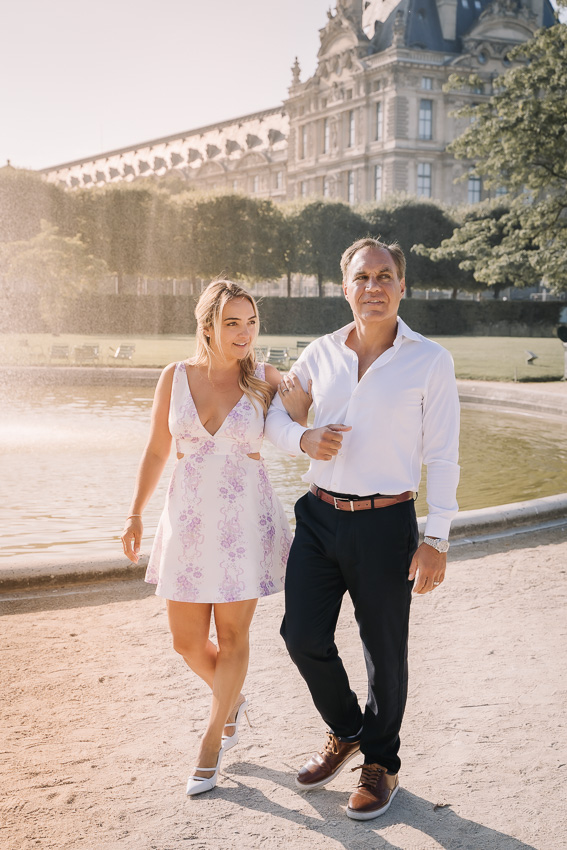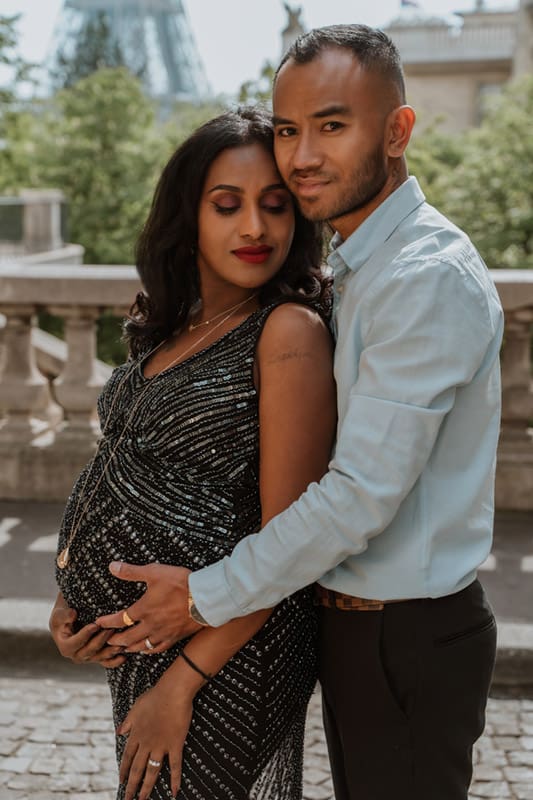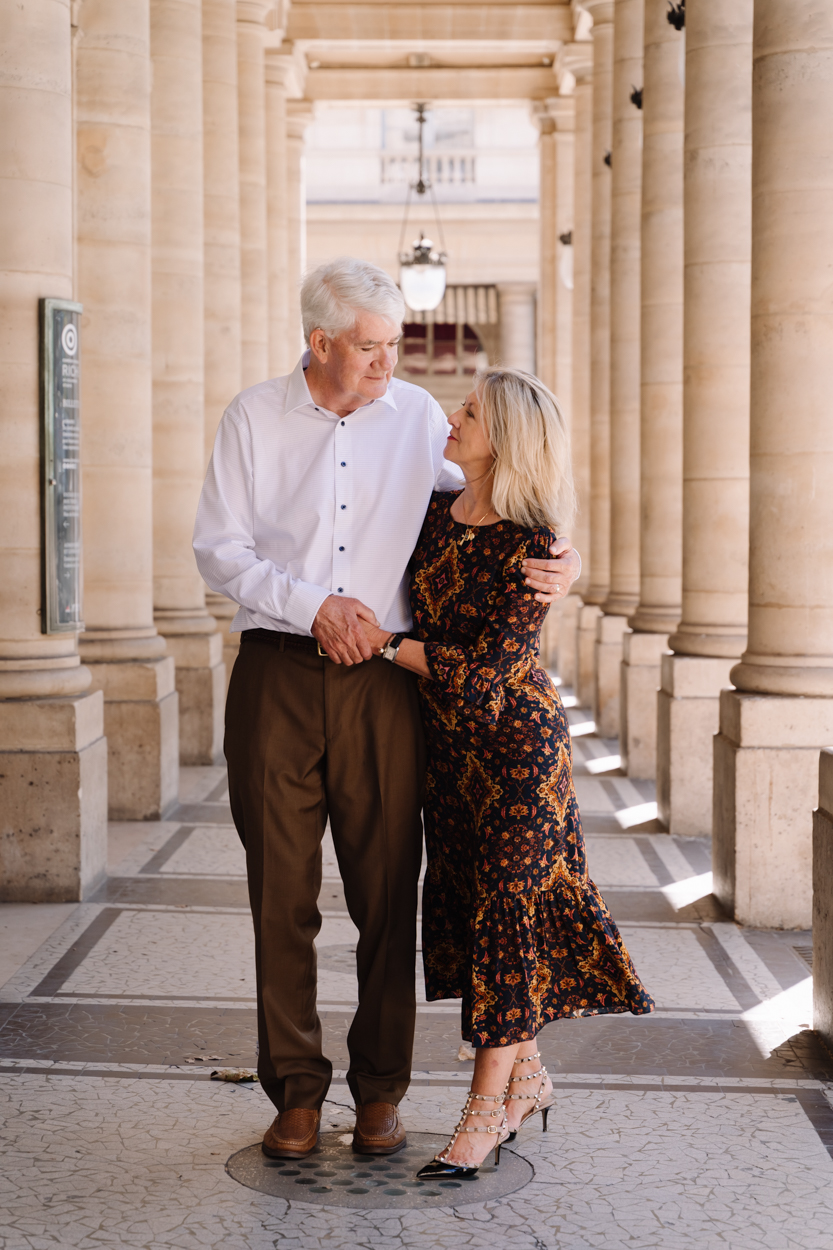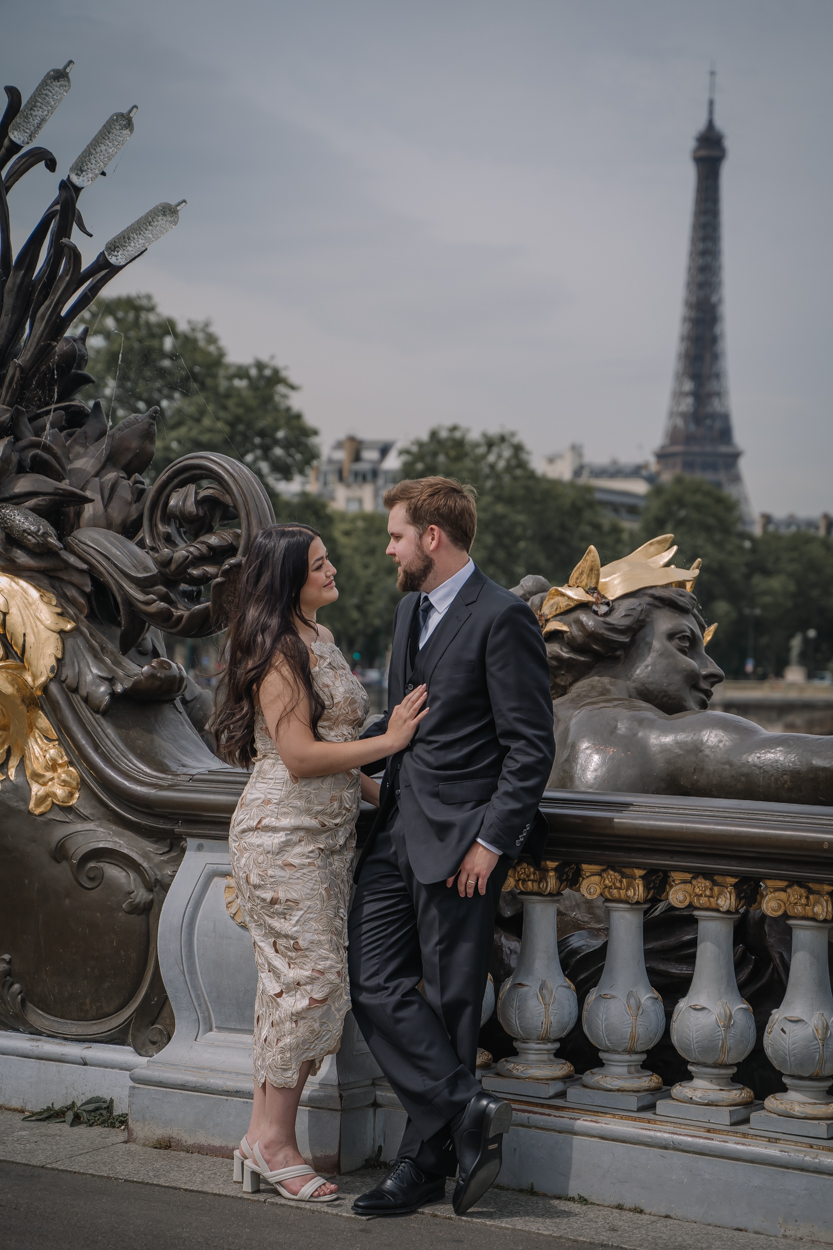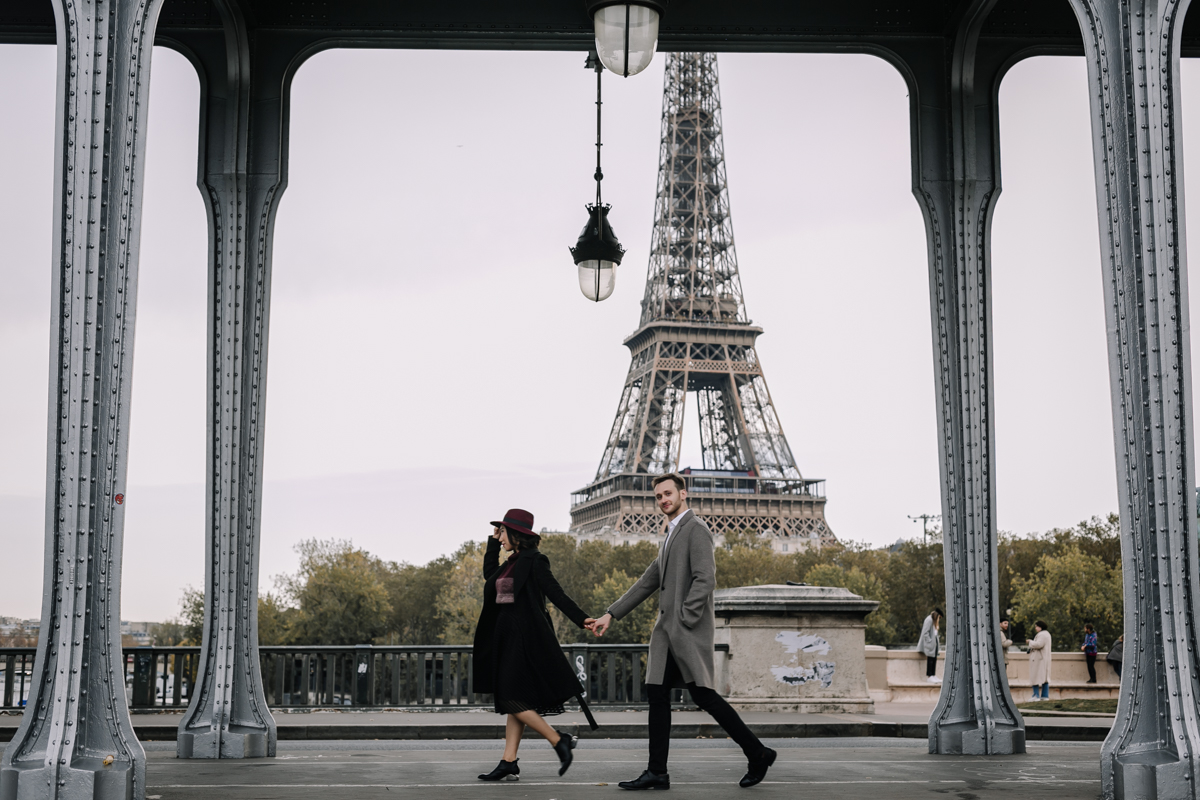 How does a photoshoot with Rachel work?
Ultimately, my goal with any photo shoot I do with couples—or anyone!—is to make my clients comfortable in front of the camera. And of course, we try to make it as fun as possible. As far as the details of the day, it will depend on which Collection you choose. There's "The Short and Sweet," which is a 1-hour shoot, "The VIP," which usually lasts up to 3 hours, and "The Platinum Experience," which is a new addition in 2023 and is a premium luxe package that includes a private driver and other extras.
I allow for 1 location per hour, which includes travel time to the site and the time it takes to change outfits if you're bringing multiple looks.
My aim is to make you feel comfortable enough and ready to relax and enjoy the photo shoot. Don't know how to pose, think you might feel silly? No worries—I'll be there with you every step of the way with posing tips, encouragement, and (more than likely) some big laughs.
From the very beginning, Rachel was super attentive and made every effort to make sure we got the photos we wanted. We very much wanted a typical Parisian lifestyle photoshoot, such as walking in the streets, picnics by the Seine, cafes, etc. She planned out a walking route for us where we could not only make stops for photos but also take in more of the city! It was an incredible experience, and even my husband (who hates taking photos) said it was a highlight of the trip! We received our photos very quickly after the shoot as well, which isn't always the case with other photographers. If you could not tell already, we definitely recommend Rachel!