Photographer in Paris
Bespoke photoshoots in the City of Light
How do you dream of being photographed?
Whether you are looking for epic portraits of yourself with Paris as your backdrop, a glamourous studio experience or perhaps intimate Boudoir portraits that celebrate the woman you are today… A photoshoot with me is an adventure, an experience that won't be quickly forgotten.
From all the photoshoots I've ever had, my shoot with Rachel in Paris was the absolute best! I don't remember when I felt so good and laughed so much and so honestly, like with her in Paris…  ~ Adriana
your Paris photoshoot
experience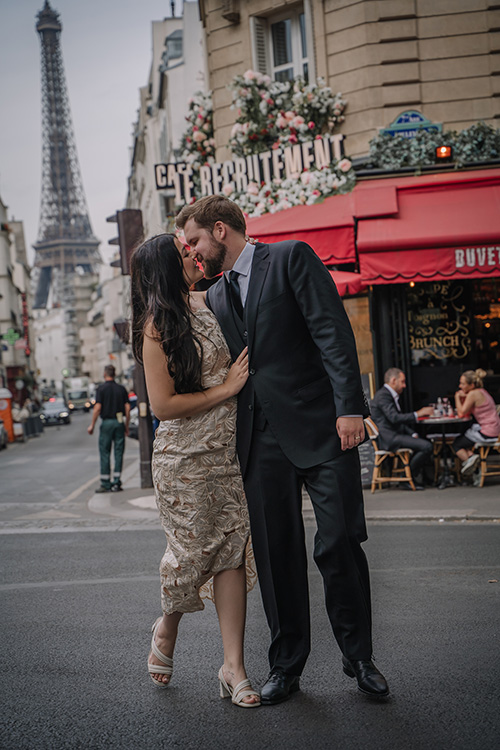 What do you get when you book a photoshoot with me?
My aim is to make you feel comfortable enough so that when you are in front of my camera, you allow yourself to relax, express yourself and enjoy yourself!  And I understand that this can look different to everyone, so I am totally adaptable to what this means for you.
I'll encourage you and give you posing tips, and laugh with you all the way…
I'll also show you some special corners of Paris that you may not have discovered yet.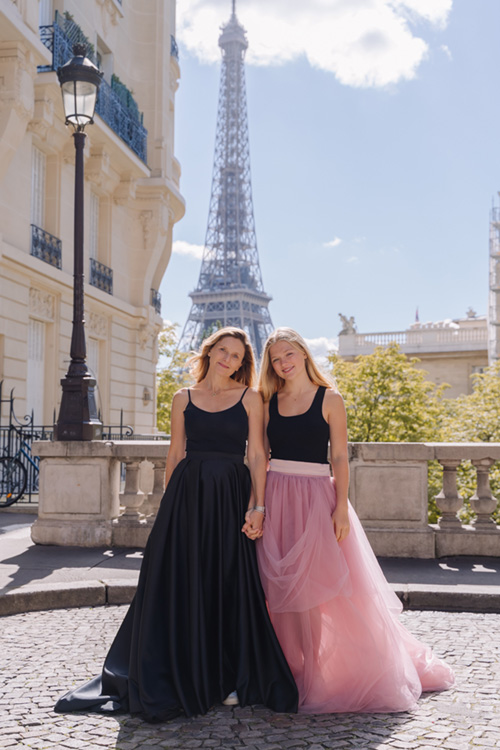 You are welcome to change your outfits as many times as you wish within our timeframe. Bring your favourite looks from casual to elegant nightwear.
One thing my clients really love is that I can offer a full range of gorgeous gowns and accessories. So if you don't have room in your suitcase for a beautiful evening gown, you don't need to worry!
Most of the outfits that you see in my photos, belong to me and are available for my VIP bookings, in a range of sizes.
We are all unique with different ideas and dreams for our portraits. That is why I don't set up rigid plans with an online booking form on my website. I create a bespoke experience for my client so that I am 100% sure that not only the resulting portraits but the photoshoot itself, are souvenirs you will cherish forever.
Photoshoots start from €495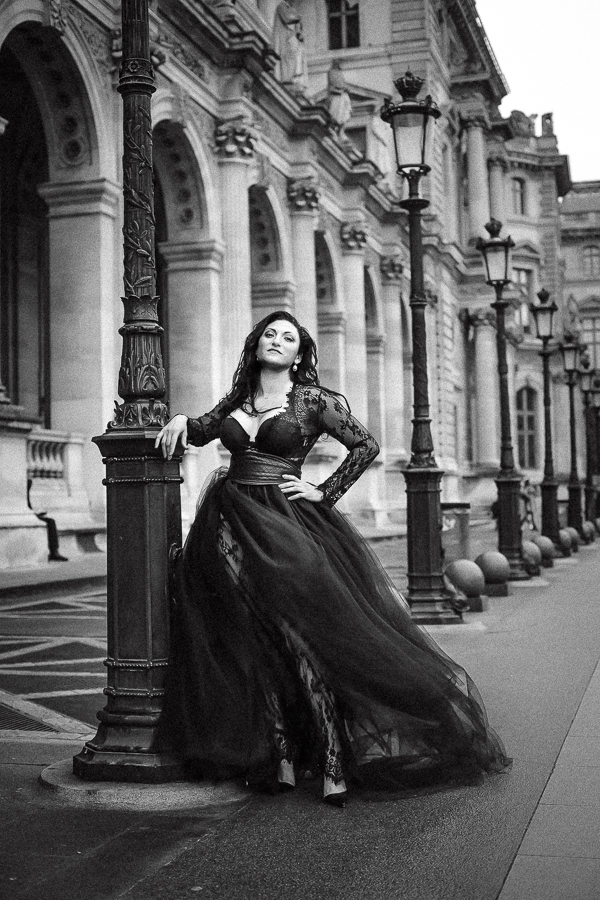 When was the last time you were professionally photographed?
If you are looking for a dedicated, enthusiastic and passionate photographer in Paris to accompany you on your trip…
Is a magazine-style photoshoot in Paris on your bucket list?
Being a photographer in Paris has given me the opportunity to photograph women in Paris for the last 7 years. My clients are incredible, independent women, living life on their own terms.
Are you ready to explore the power of self-expression through photography?
It has been said that a photo shoot with me is an empowering experience and that it will completely change the way you see yourself.
My clients often express how their solo travels to Paris have changed their personal perspectives of themselves. They tell me that the portraits that we create together, are the best souvenir they have when they need a gentle reminder of that journey of self-discovery.
Clearly, I LOVE working with single women but from time to time I am also lucky enough to photograph women with their families and their significant others! Visit my Family Photoshoot page and Couple's Photoshoot page.  I am also in the midst of putting together a page dedicated to my Empowering Photoshoots for Women in Paris. Stay tuned!
Kind Words from Angela
Rachel captured my time in Paris for me – my most favourite place in the world. I wanted a mix of whimsical and romantic portraits wearing epic gowns in front of the iconic locations around the city, and she delivered. I am so thrilled with the gorgeous portraits she took – and the beautiful leather folio they were presented to me in. Something to treasure and remember always!
from the blog of a photographer in Paris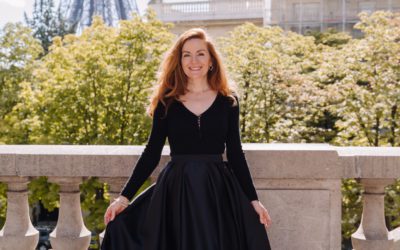 I hereby declare that Ave de Camoens is the most photogenic street in Paris. And that is saying something since well, Paris is rather spectacular in general! My photography clients are often attracted by the view of the Eiffel Tower from the Trocadero and I agree this...