The most gorgeous lady contacted me wanting to celebrate her 43rd birthday in a unique and memorable way: a birthday photoshoot in Paris.
When Laura emailed me, I instantly became swept away by her enthusiasm, and even though we were in the depths of a very grey Parisian winter, there was no question that we'd create something special to celebrate her birthday and trip to Paris. Laura originally thought she'd just have a simple birthday photoshoot in Paris, perhaps with a nice new scarf or accessories. However when she learned of my extensive studio wardrobe (including a pair of black stiletto Louboutin) she booked her VIP experience straight away.
Paris sunrise drama with Laura
After hair and makeup in the hotel by the talented Joleen Emory Laura and I head off in an Uber to the Trocadero and its famous view of the Eiffel Tower. It was wet and it was pretty gloomy! We stepped out of the Uber and caught a glimmer of light  –  we literally ran to the stairs as the the sun was peeking through the heavy rain clouds. It lasted for a VERY short 3-4 minutes, and this was the first frame I shot! The weather is not always friendly in Paris, but somehow I have been blessed with at least a glimpse of magical light, on each of my shoots… Are you a morning person? What time would you wake up for your dream shoot in Paris? I'm flexible, but I promise you it's worth an early call to catch portraits like this !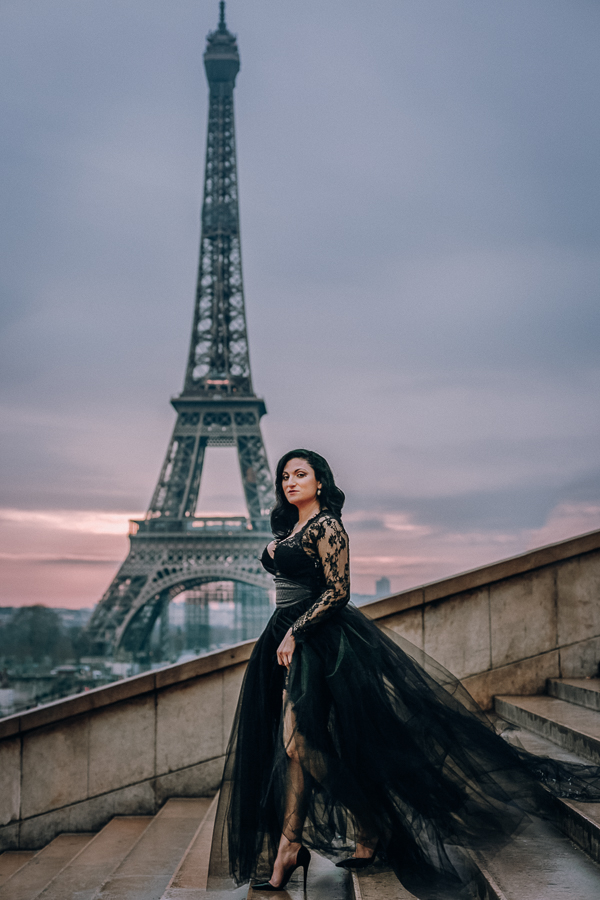 Then we headed around to my favourite spot on Avenue de Camoens. I adore this location with its cobblestone street and glimpse of the Eiffel Tower in the distance.  Laura chose to wear the blush coloured ballgown and it was the perfect choice as the tones in this dress are perfect for this location.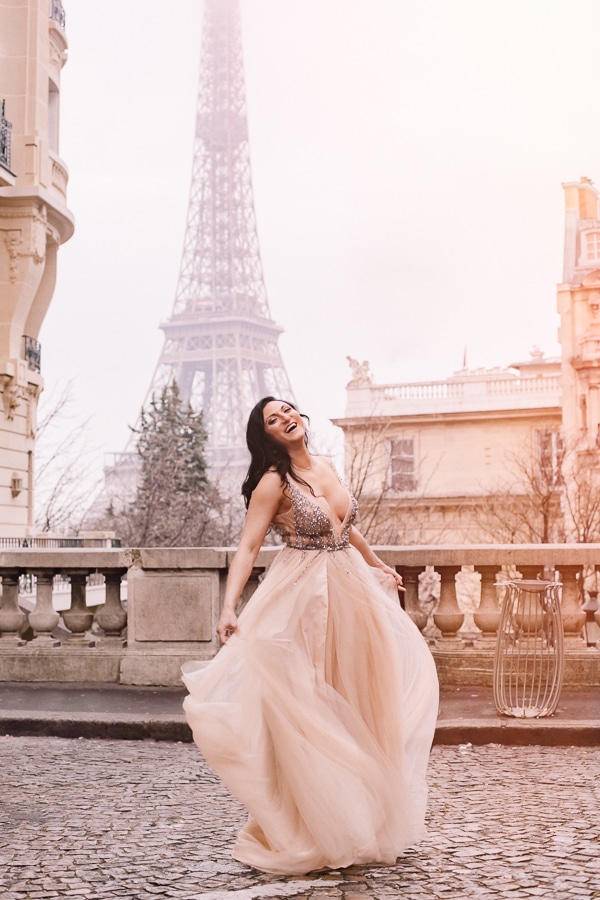 Next stop le Pont Alexandre III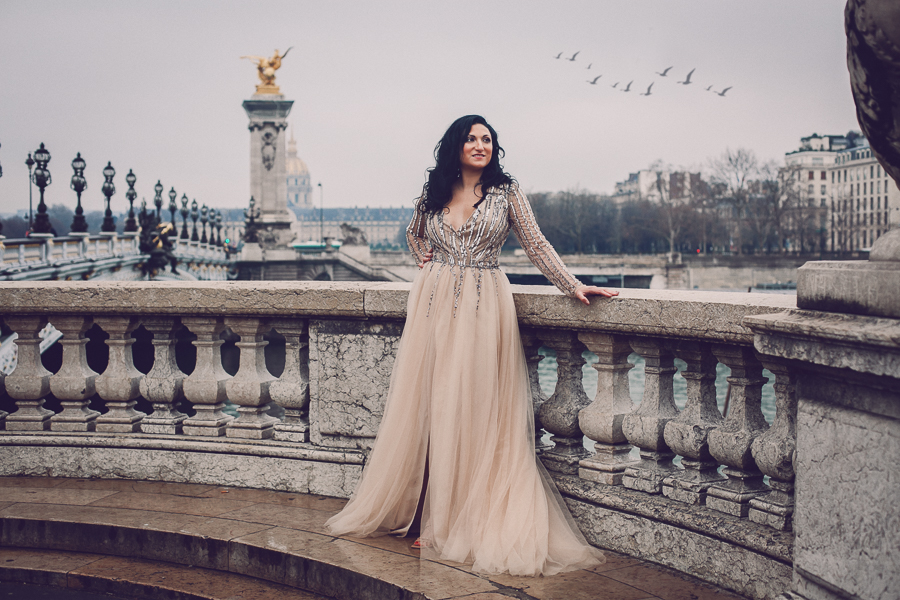 We finished at the Louvre where we captured my favourite shot of the day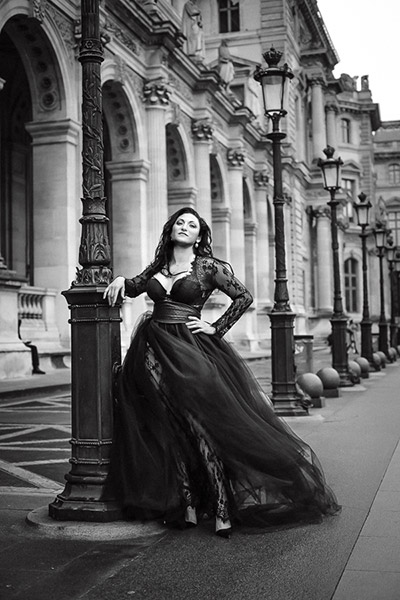 Thank you, Laura, for choosing me to capture your beautiful souvenirs of Paris in this epic birthday photoshoot. Here's to all women living their best lives; embarking on new adventures and empowering experiences. I salute you and I am inspired by you.
Book your own Paris photoshoot
Spring bookings are now open! The cherry blossoms are already peeking out, March and April are going to be incredible months in Paris! Are you going to treat yourself to a new experience this year? I'd love to help you make it happen. So, if you plan to visit Paris, and you dream to experience a glamorous photoshoot, let's make it a reality! Find Out More