When I received Kelechi's Whatsapp message enquiring about a 50th birthday photoshoot in Paris, her excitement instantly gave me a serotonin boost 🙂
Those happy tingles stayed with me until we finally met for the photoshoot in Paris, on a crisp clear October morning.
Kelechi wanted something "romantic ethereal and yet powerful" and this is what we achieved! Kelechi also told me she loved to sing and when we were on Ave du Camoens, the famous Paris 'cul de sac' with the Eiffel Tower in the distance, I asked if she might like me to video her and her husband singing together in celebration of the special moment, her birthday and their commitment to God. It was a treat not only for me but the other Paris photographers and their clients who were also profiting from the beautiful morning light for their own photoshoots.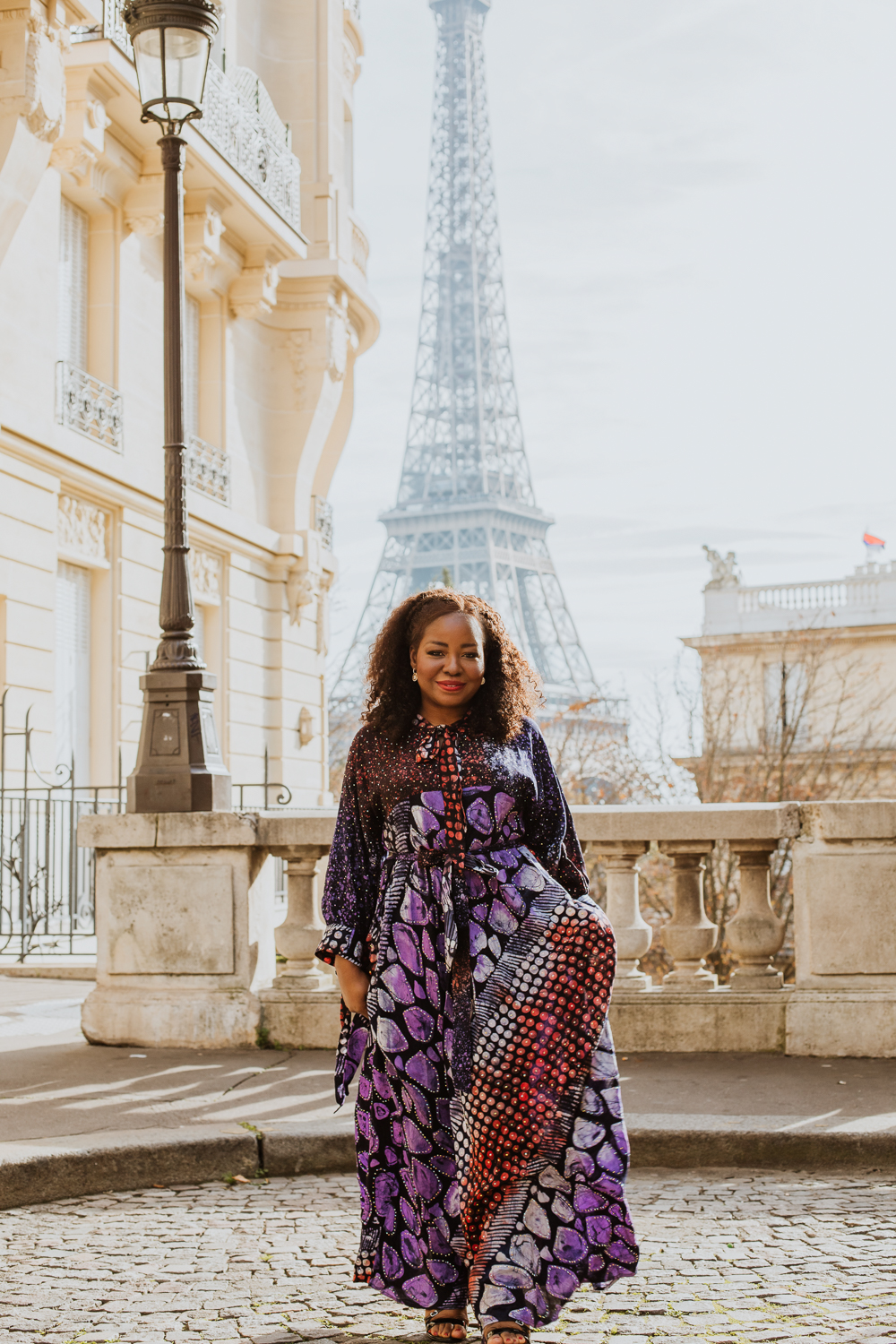 We then jumped in an Uber to change location to the Louvre museum. Kelechi was not particularly fussed by the glass pyramids but the architectural style is so mixed and beautiful there that it's easy to create dramatic photos without the modernism of the pyramids.   
Wondering what to wear for your photoshoot? Traditional dress honouring your culture, of course! When Kelechi mentioned she would be wearing the Iro and Buba with the Gele headdress, I think I squealed… Kelechi also wore jewellery made from red coral found in the Nigerian waters.
We were really turning heads at the Louvre that day.
A big thank you to Kelechi and Adewale, for choosing me to photograph you in Paris to celebrate Kelechi's 50th birthday! (I know she looks only half that!). It was such an honour to capture you enjoying a morning around the famous sites of Paris and a real treat to hear you sing, thank you for the impromptu concert – it was actually quite an emotional moment for me.