Caroline's birthday photoshoot at Airelles Château de Versailles, Le Grand Contrôle
Caroline booked her photoshoot as she had big plans to celebrate her birthday in style. She was going to fulfill her dream of sleeping in the palace of Versailles and had booked a room at Airelles Château de Versailles, Le Grand Contrôle
Ok, it's not exactly THE palace but it is actually located on the grounds of it, and is probably as close as you are going to get to sleep "Chez Marie Antoinette".
There is such a thing as a dream client and a dream photo shoot for photographers and Caroline was these two wishes incarnate. She has a very a unique mix of beauty, creativity, and style and was so open to all of my ideas.
Joleen Emory Paris makeup artist and I caught the train to Versailles as always bringing our enthusiasm to the party – we were super excited to work together once again at this hotel where we had both been only a few weeks previous for a photo shoot with our favourite theatre group Eat The Cake studio (look out for a future blog post)
Hair and Makeup
The day started with the makeup, of course, Joleen created a lovely fresh look to start with, and throughout the shoot changed the look by adding new details like adding a darker lip and also general touchups.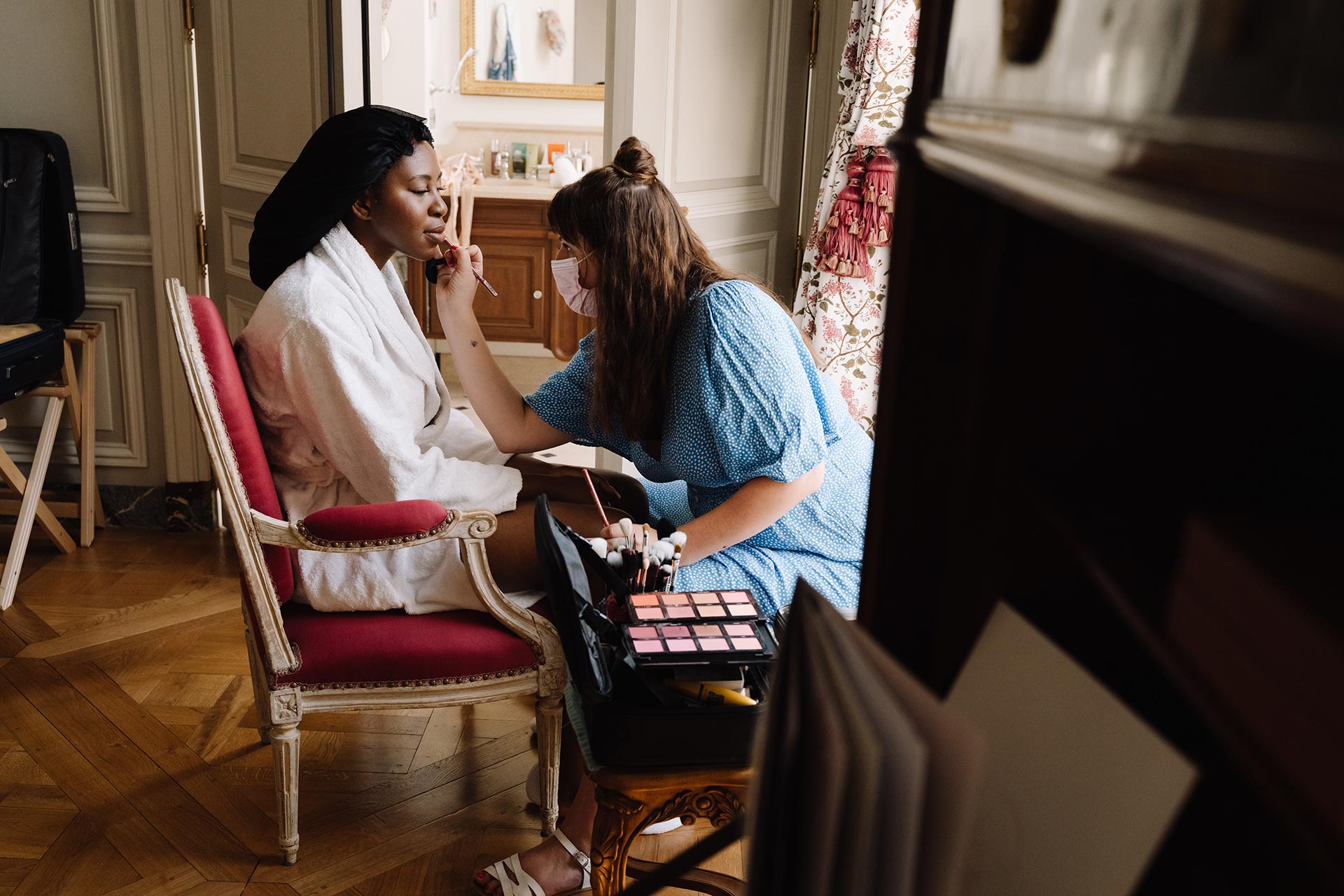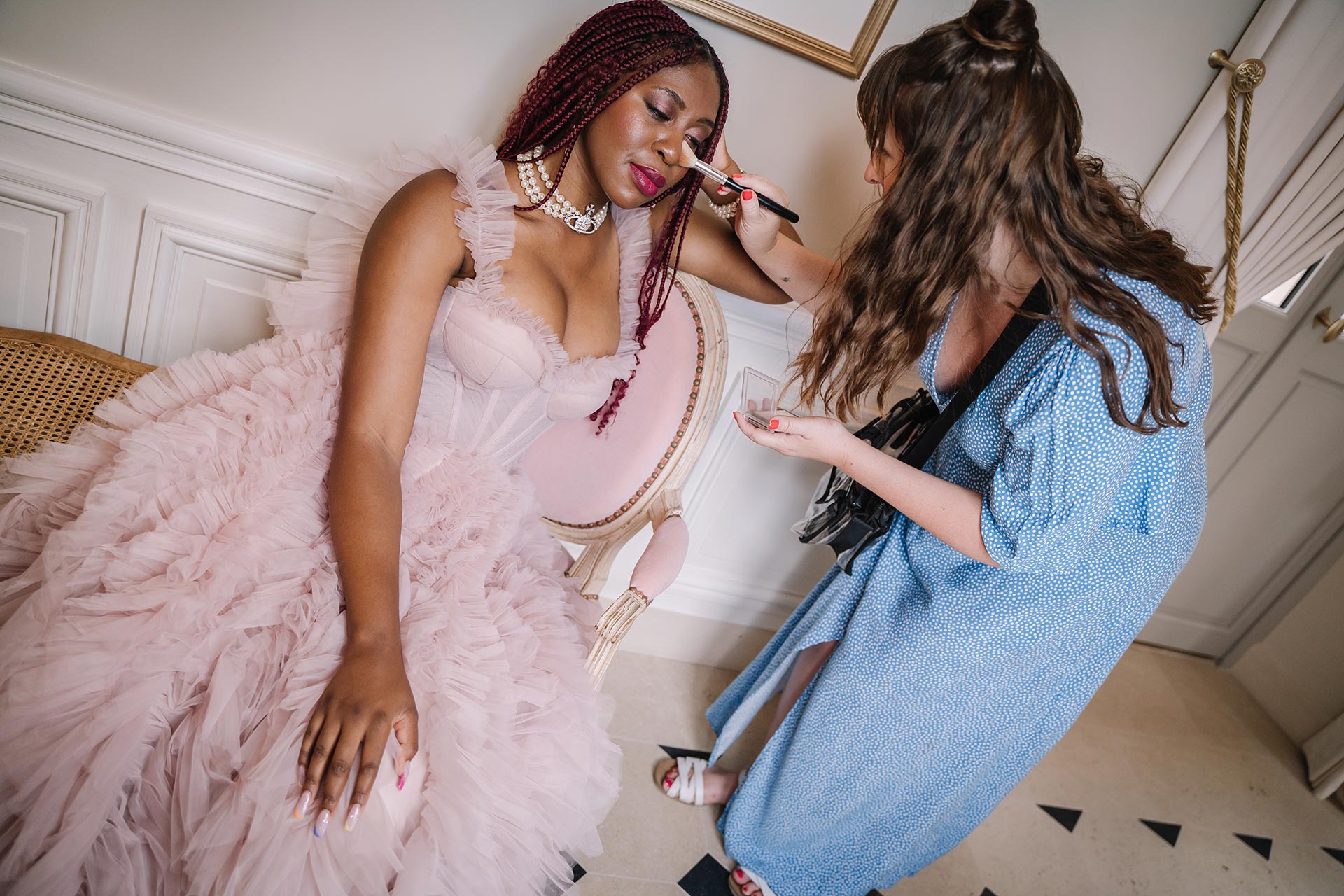 Boudoir Shoot
To begin with, we made use of the beautiful room where I photographed Caroline in a boudoir theme, of course!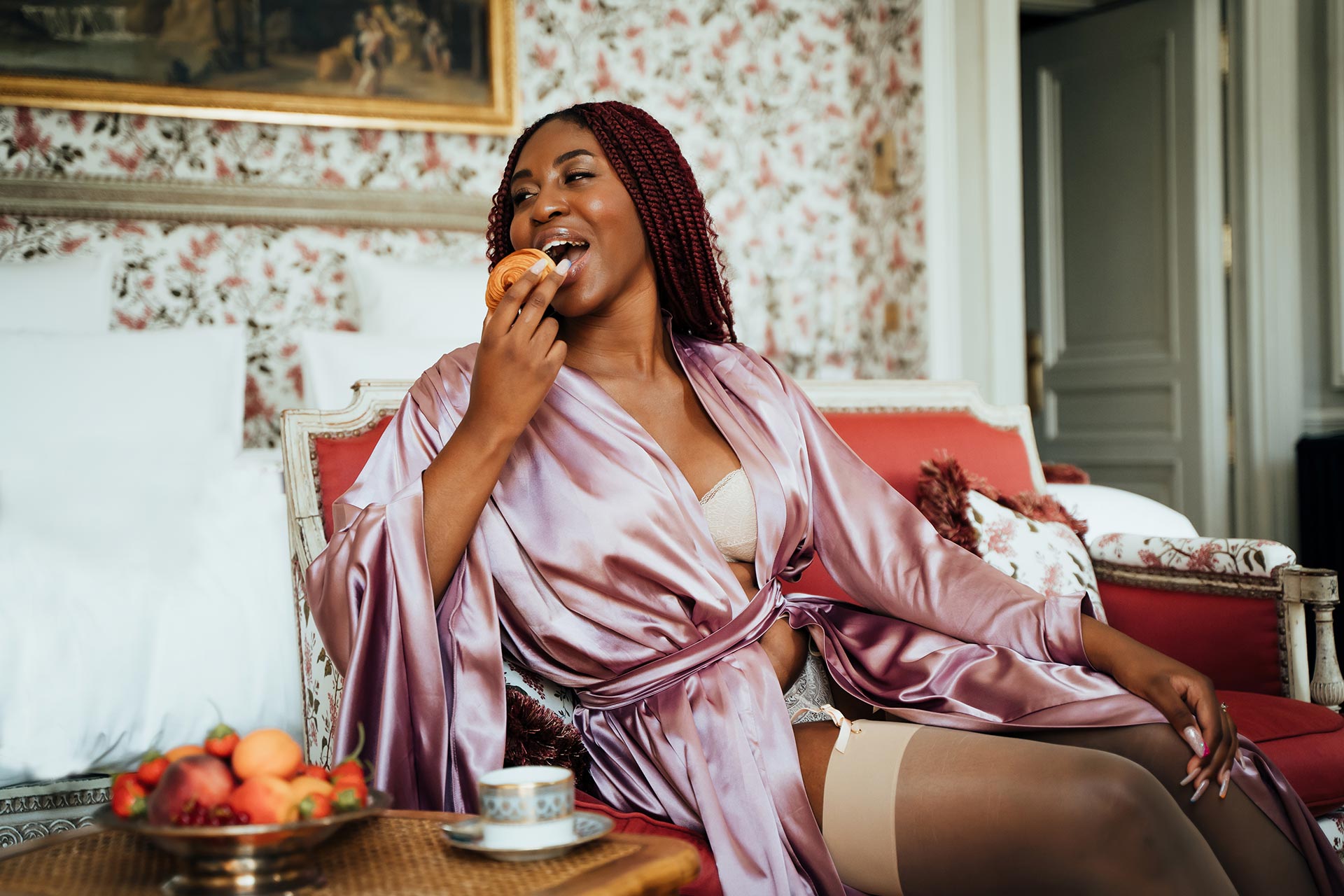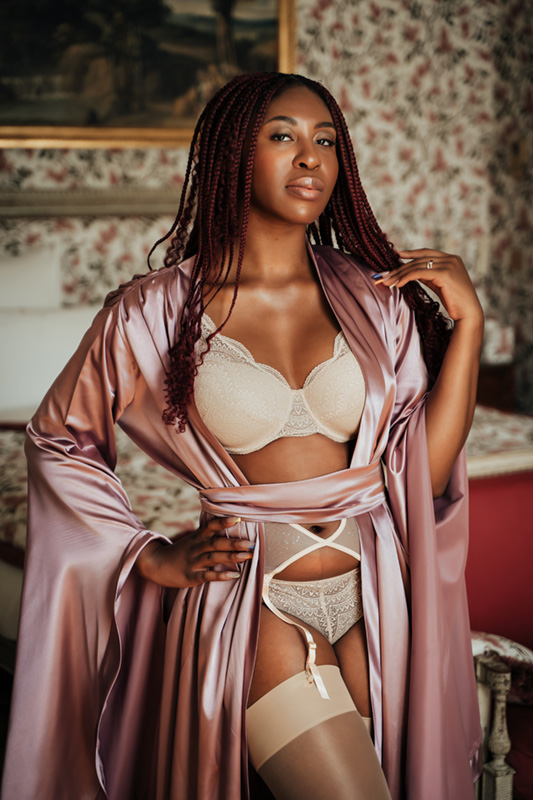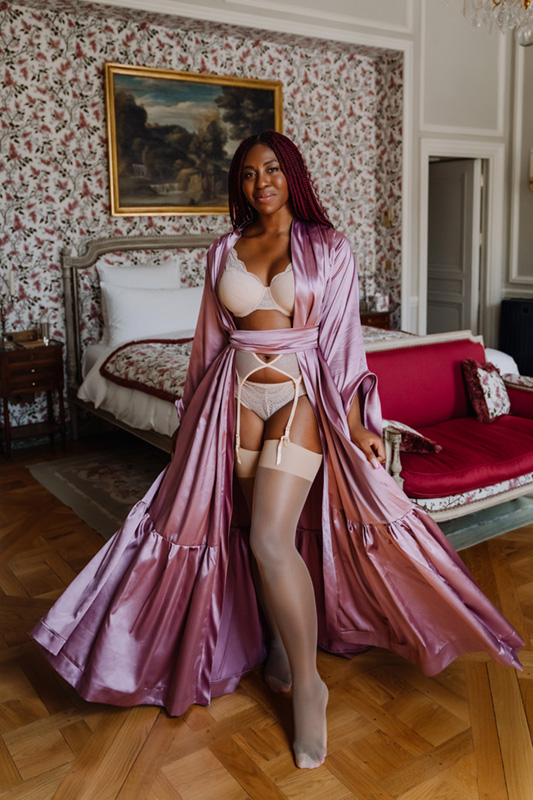 Next, Caroline brought out the "pièce de résistance", a brand new dusty pink tulle dress from Mila a Ukrainian brand that makes the most stunning evening gowns, I was literally swooning. The hotel generously gave us permission to roam freely through the interior and we captured the details of their recent renovations including period furnishings in green and pink velvet. Honestly, it is a photographer's dream.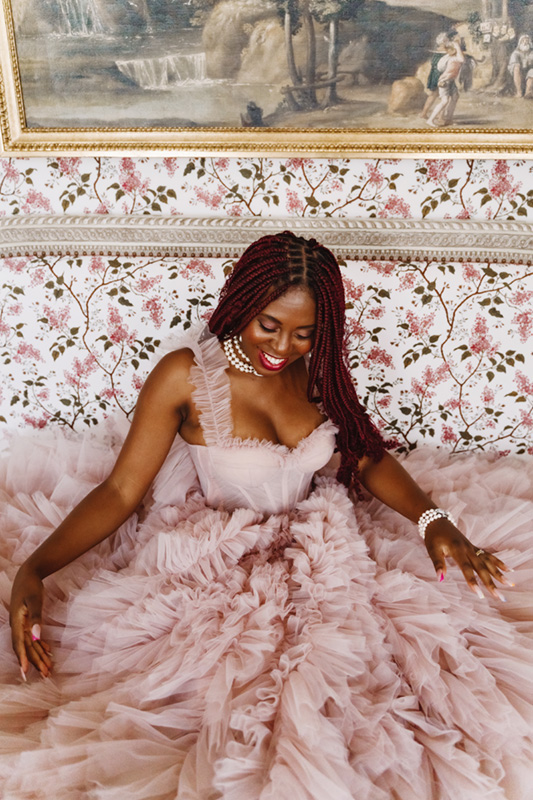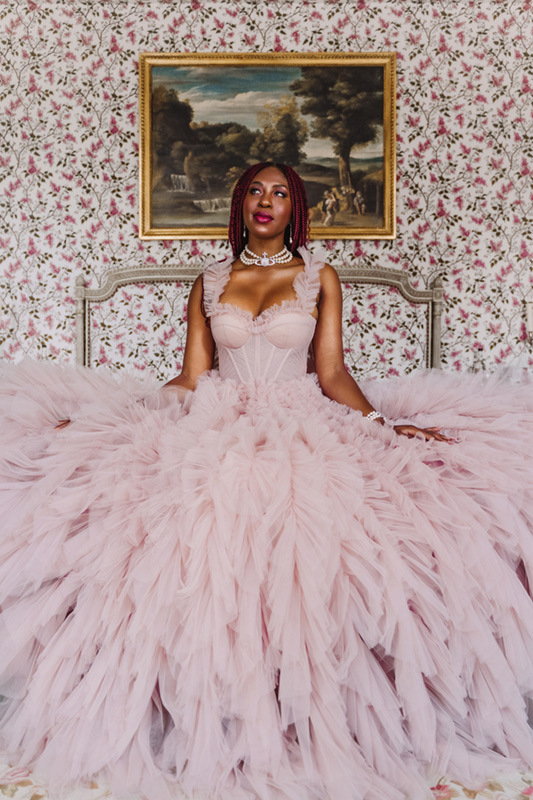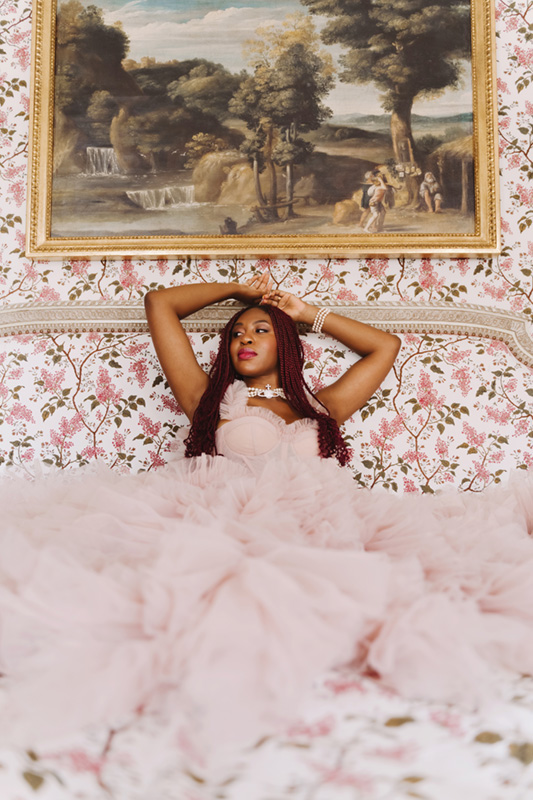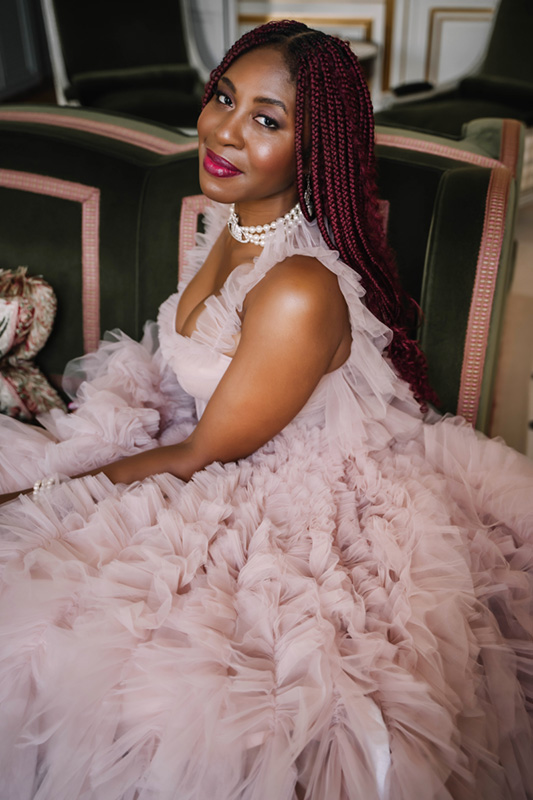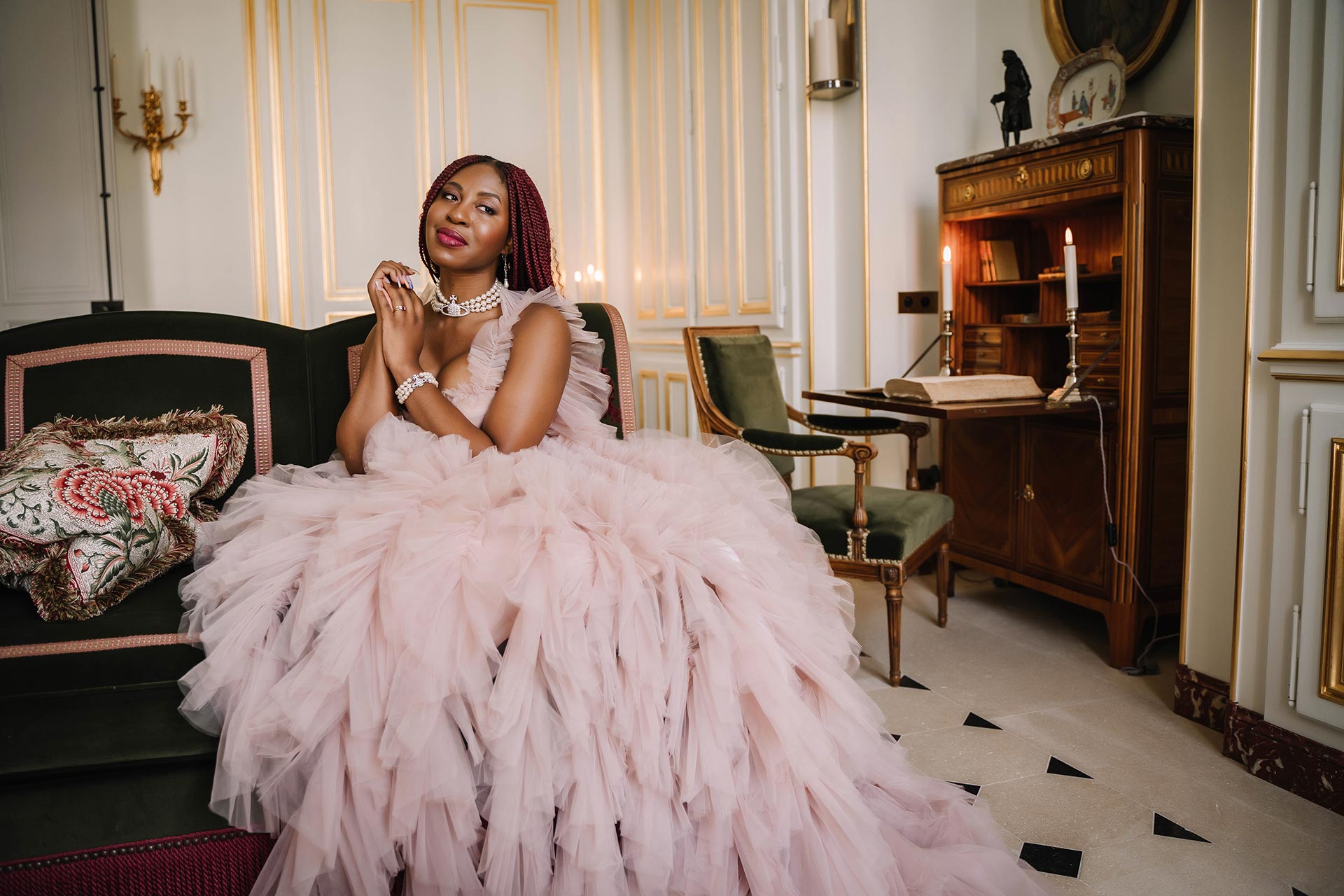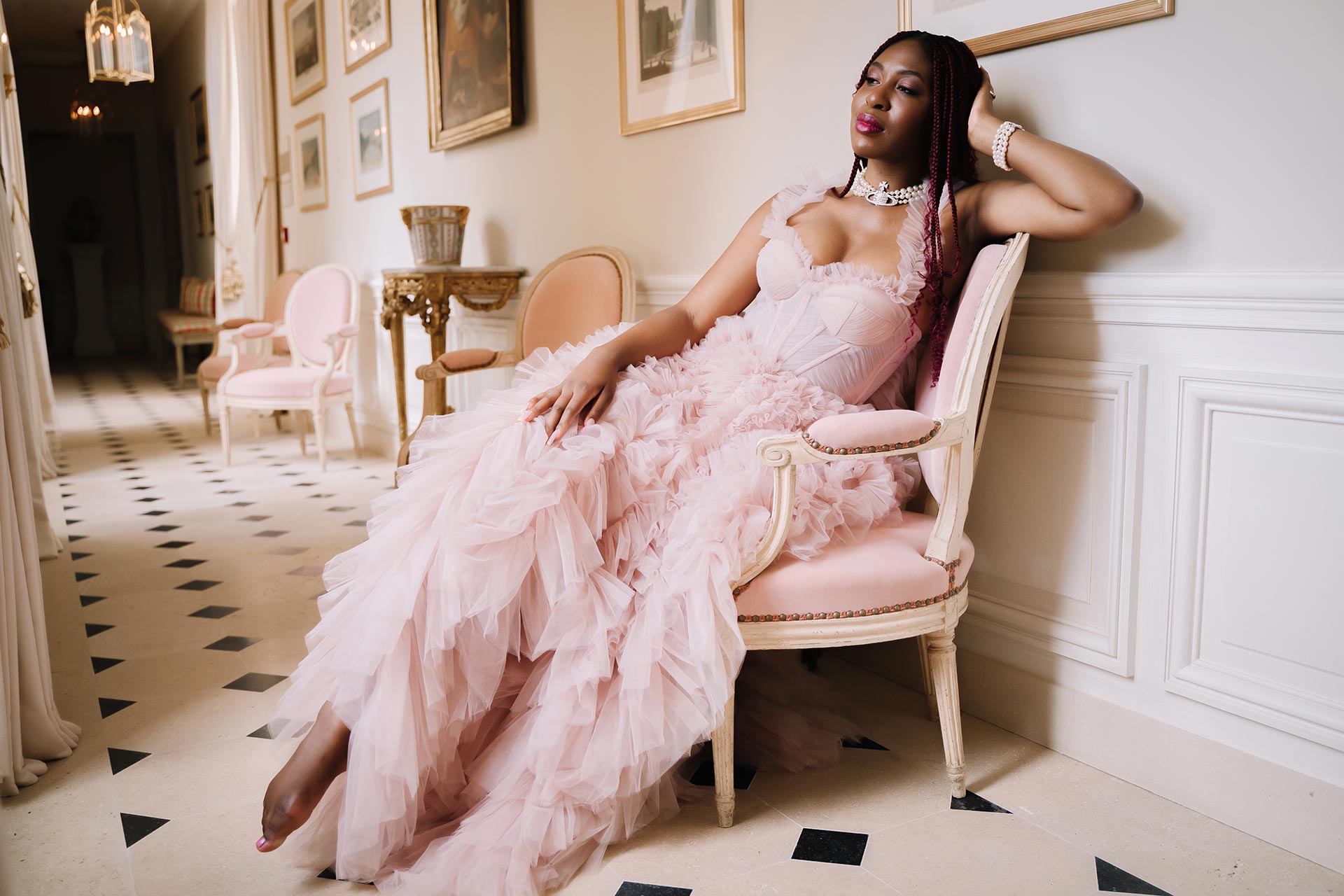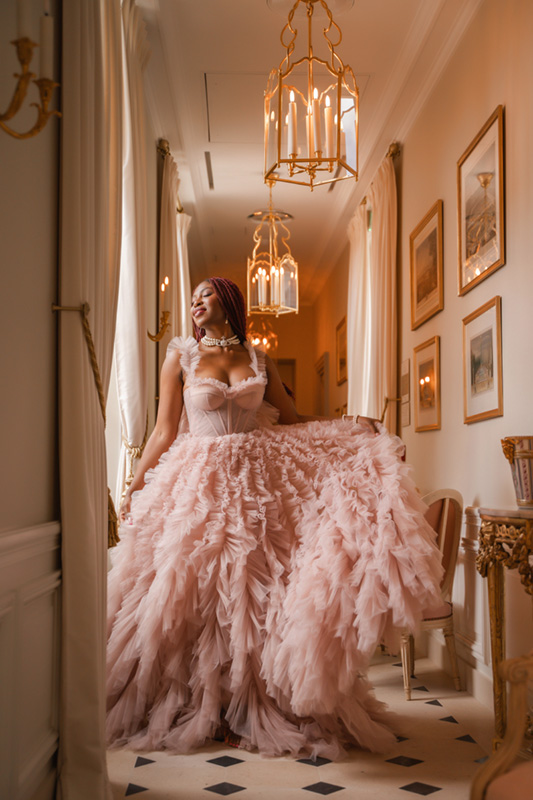 Just as we were about to finish, one of the staff approached us wondering if we had discovered the gardens yet…. He led us outside, down a hidden stairway, and there we were presented with a private garden leading up to the palace in the background. We were all picking our jaws up off the ground.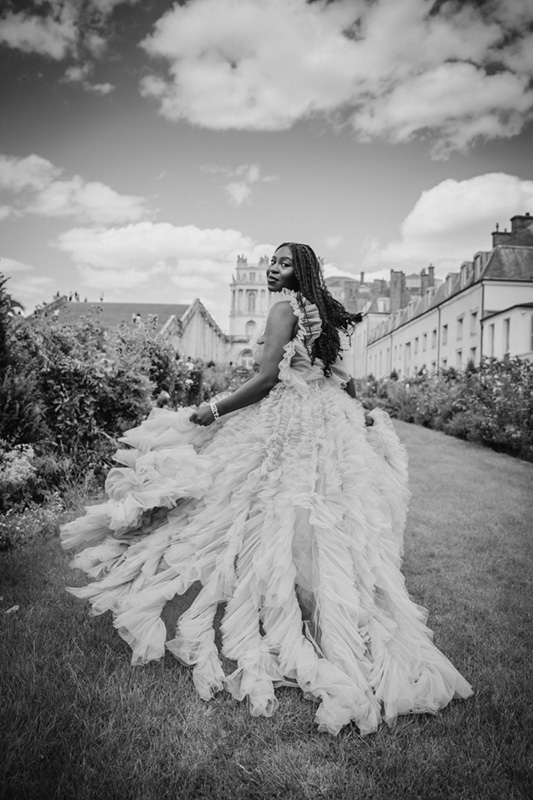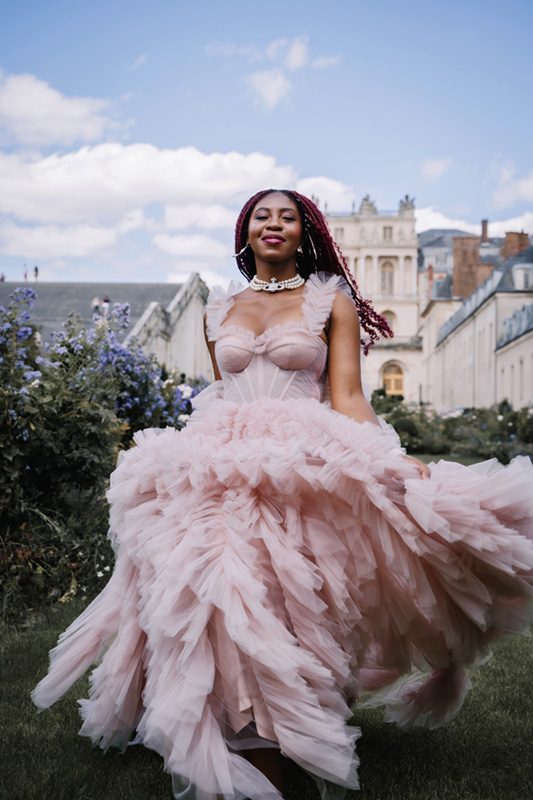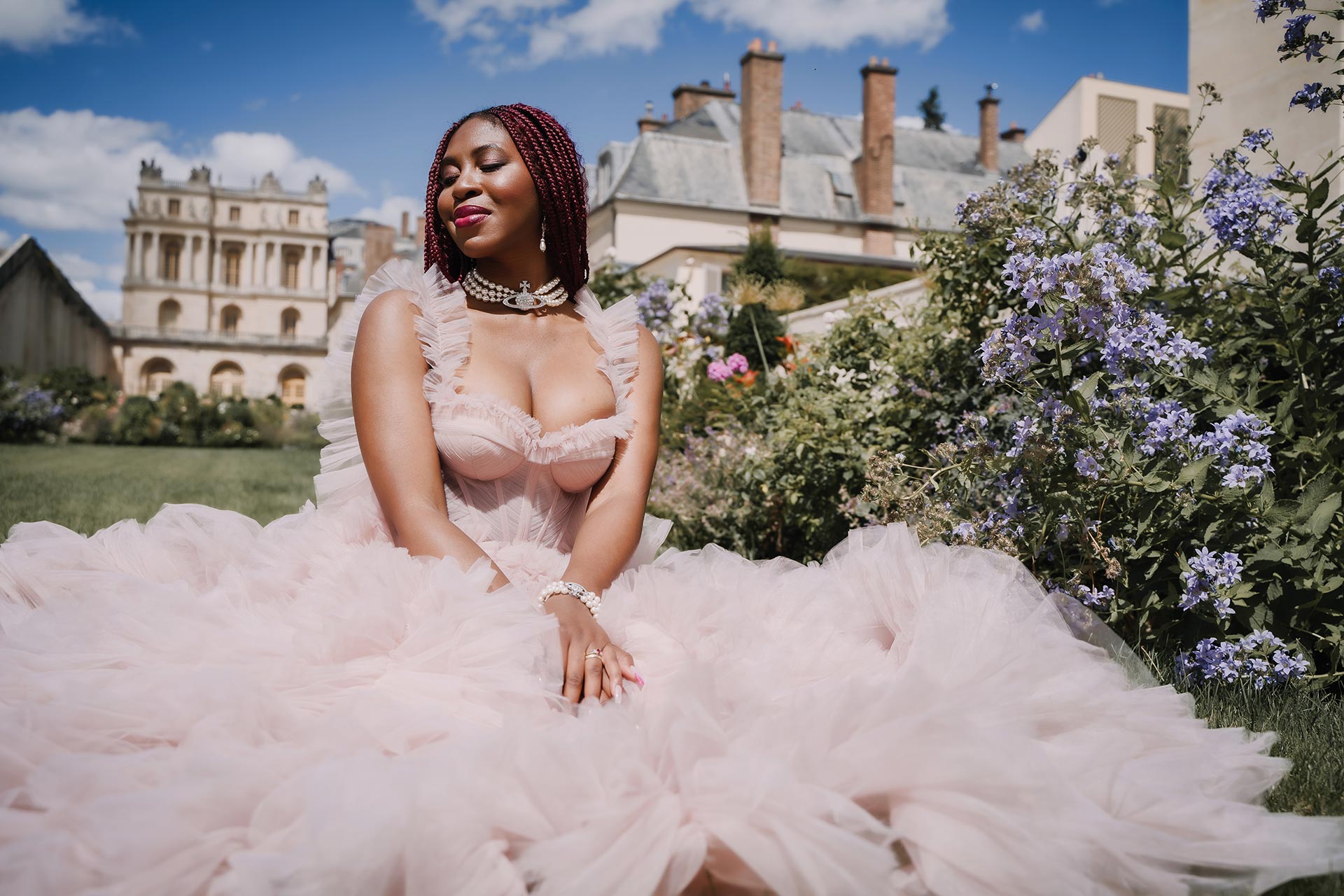 I hope you enjoy our photos and behind-the-scenes as much as we all did while creating them! Big thank you again to Caroline and her husband for this wonderful shoot.
Looking for a photographer in Versailles?
I may not be based in Versailles, but it is an easy trip for me from Paris. So if you dream of starring in your own professional private photoshoot, whether that is in Versailles for the masked ball, in Paris,  or in the comfort of your own home or hotel, I'd love to hear from you!