Loving the colours and vibe of this solo photoshoot on Paris's ile St Louis…
It was so great to meet, get to know, and photograph Kat, founder of, and creative vision of, XO Marshmallow Chicago *yum*
We met one early April morning at the Cafe St Regis, pausing there to enjoy the early Spring sunlight with coffee and croissants. Then we walked along the river up towards Pont d'Arcole where we headed left towards Notre Dame. It's still under construction after the fire in April 2019 but there are educational displays on offer and a good view of the exterior.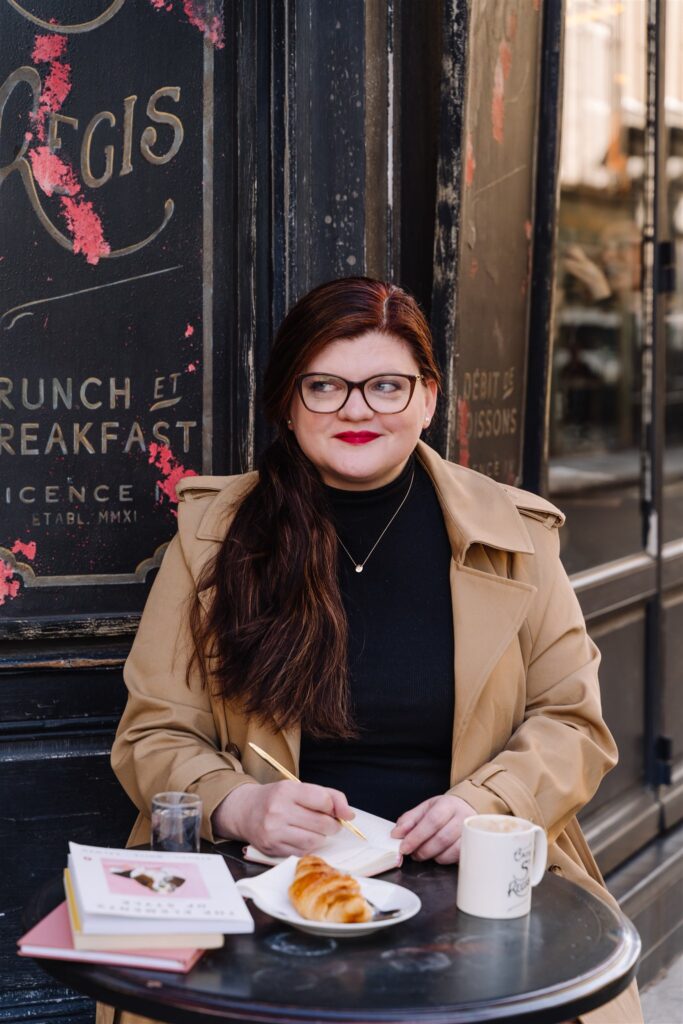 The world-famous Shakespeare's Bookshop on the Left Bank was our final stop. It seemed appropriate considering Kat was in Paris for a writer's retreat… If you love cherry blossom trees (I'm obsessed!) there are several gorgeous offerings outside the bookstore – it's hard to be super precise but mid-April is usually the best time to see them all over Paris.
Then we skipped off to lunch together at Les Deux Magots.