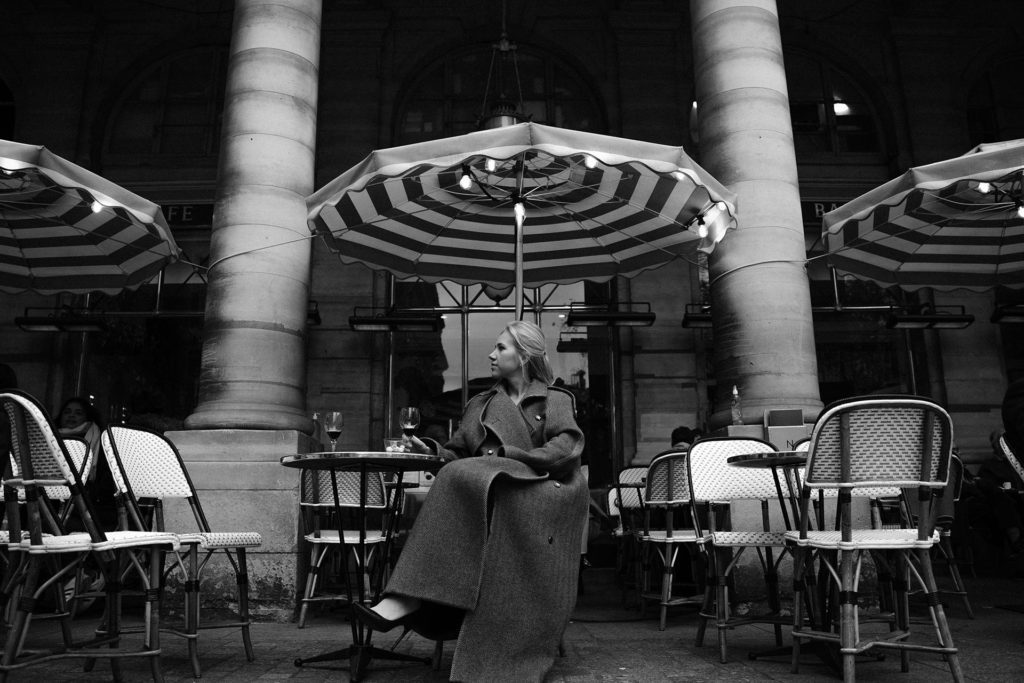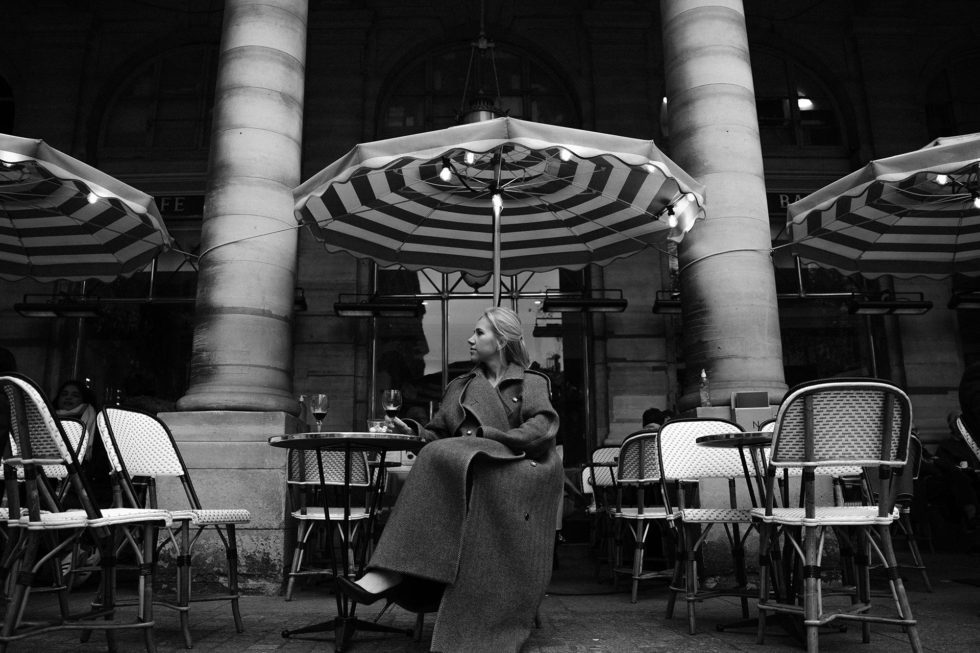 Just to be in Paris is an experience in itself, and even though I limited myself to the top 10 things for women to do in Paris, the truth is I could probably write a top 100 guide. There is so much to see and do here, I've tried to share some of the things local Parisians might do like a picnic on the Seine or sunset from the Sacré-Cœur along with some nightlife that doesn't include the tourist-driven shows like Moulin Rouge. Not that there is anything wrong with the Moulin Rouge! I understand it's quite spectacular but I personally prefer the more intimate vibe of the Crazy Horse.
Without further ado here are my Top 10 things to do in Paris.
1. Go to a museum or gallery
My number 1 recommendation to ALL visitors to Paris is the Musée Carnavalet dedicated to the history of Paris. If you are a fan of the art nouveau period and in particular the artist Alphonse Mucha, you can actually walk into an installation of a boutique he designed for jeweller Fouquet. 
Jeu de paume is a must for photography fans. The exhibitions are temporary so it depends what is on at the time, I however have had the good opportunity to see the works of two of my favourite photographers there I/e Diane Arbus and Claude Cahun.
Musee d'Orsay houses the controversial painting "The origin of the world" by Gustave Courbet – along with many other famous paintings and artists you probably learned about in high school. 
Le Petit Palais is a fine art museum and has a continuous mix of temporary exhibitions covering all genres. The real reason to go there is for the mind-blowing architecture and gorgeous interior courtyard and gardens. Not to mention the impressive gold gate at the entrance. It is, in general, very Instagrammable. 
2. Sample the Nightlife
Le Crazy Horse de Paris Tres risqué, the Crazy Horse dancers are unapologetically sexy and provocative. I probably wouldn't take my mum but I do enjoy watching my husband squirm, whereas I am there purely for the creative choreography 😉 
Le 1905 If you dream of old school Paris, art nouveau deco and laid back sophistication then this is the bar for you. Cocktails are excellent with a seafood influenced menu in the restaurant.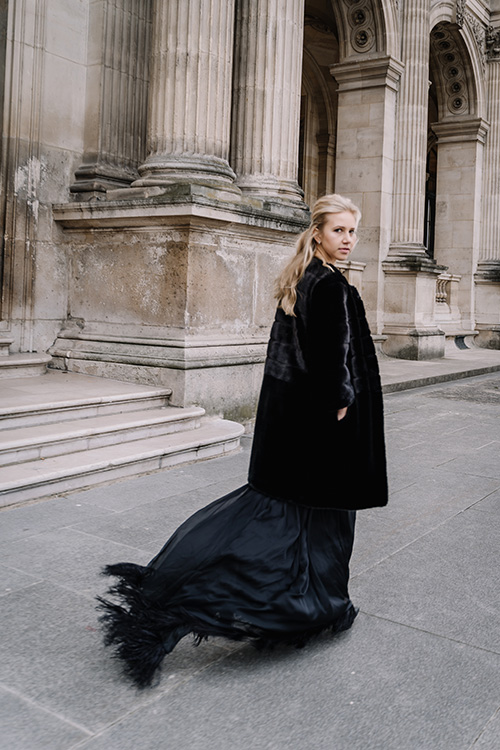 Opera at The Palais Garnier Whether opera, dance or recitals are your thing or not, the Palais Garnier is awe-inspiring and must be experienced 
Chez Michou Old school drag cabaret at its finest and for something more contemporary I recommend Bar M'sieurs Dames for a warm welcome and guarantee of a good laugh. 
3. Eat at a Michelin Star Restaurant
If fine dining is your raison d'être then look no further than Restaurant Guy Savoy My mouth is watering as I type this. And yes, dress the f*ck up!
4. Get to Know Sweet Paris
The best croissant: Maison Landemaine 
The best Macaron: Pierre Hermé
The best Hot Chocolate: Angelina's "Legendary 1903 tea room offering refined pastries & hot chocolate in a belle epoque–style setting"
5. Vintage and Antiques Shopping
Les puces de St Ouen. If your idea of a good time is rummaging through old boxes of vintage postcards, admiring authentic Louis IV furnishing and shabby chic deco, then the St Ouen Flea markets will be a little corner of paradise. The area around here is a little deceiving so be prepared to search a little for the actual antique shops.
And Leticia of La Cocaigne recommends some great vintage designer shops
Les Bouquinistes on the banks of the river Seine – Quai de Montebello to be precise – sell some classic vintage and antique books, postcards and posters. This is my idea of a souvenir! 
6. Have a Picnic!
On a sunny day, there is nothing the local Parisians love more than picnic-ing aux bords de Seine. Grab a bottle of red wine, a stinky cheese, a fresh baguette (mais oui), and a picnic blanket and hit the 'quais' of the Seine with a group of friends.  Anywhere between ile Saint Louis and Pont des Arts will provide a picturesque, memorable moment. There is also a great picnic spot behind the Eiffel Tower called the "Champs de Mars". Highly recommended in Spring! 
Don't forget your bottle opener.
7. Watch the Sunset from the Sacré-Cœur
Apparently watching the sunset from Sacré-Cœur is popular with younger Parisians whilst watching the sunrise is popular with the ones old enough to go clubbing! Visit old Montmartre at the same time, famously known as the home to many late 19th century artists and ever so charming with its cobblestone streets. Make sure to walk past La Maison Rose, the Instagram famous pink restaurant, and please do annoy the owner by taking a few selfies while you are there. Parisian dreams are made of this. 
8. Go Shopping!
There are so many famous shopping districts in Paris however due to its location, I often find myself on rue Saint-Honoré which is worth a visit for window-shopping alone.  Don't miss the Louboutin boutique,  the various other famous luxury brands like Dior, Miu Miu, and prêt-à-porter Alexander McQueen. Make your way up towards Place Vendome, and finish the day with a cocktail in the Ritz's Bar Hemingway 
And for the love of old Paris, make sure to seek out La Gallerie Vivienne. a registered historical monument that was built in 1823 in the style of neoclassical architecture.
9. Track down Emily in Paris
Are you a fan of Netflix's hit series? Me and my (French) hubby are! We have a good giggle at the stereotypes depicted and of course, we love to see Paris in all its beauty and splendour.  "Savoir" the agency where Emily works is located next to Passage de la Vérité in the 1st arrondissement of Paris, very close to the Louvre Museum and the Palais Royal.
10. Have a photoshoot with a Pro…
I might not be encouraging you to actually go up the Eiffel Tower but being photographed with her in the background is another story! I will never grow bored of the "Iron Lady". My breath is taken each time I catch sight of her and I am thrilled that I get to capture so many amazing women with her on their trips to Paris. If you are curious about your own bespoke VIP photoshoot in Paris, I welcome you to contact me – with no obligation to book – on my email  hello@rachelcalvo.com 
Coming to Paris for the first time?
My blog post for Solo Travellers in Paris might be very useful for you.