6 Famous Paris locations in Emily in Paris
1. Pont Alexandre III
2. Jardin du Palais Royal
3. Trocadero
4. Le Louvre
5. Montmartre
6. Passage de la Vérite
Emily in Paris has become one of the highest-rated shows on Netflix.
Inherently binge-worthy, it features the lovely Lily Collins as Emily an ex-pat female in Paris from Chicago. She secures a transfer to the Parisian office of the luxury marketing company she works for and the show follows her adventures as she adapts to Paris in her own unique and optimistic style.
The series is the perfect showcase for the legend that is Paris. Naturally, it spotlights the fashion industry's haute couture designers (parodied for humorous effect with characters such as Pierre Cadault) and iconic Parisian locations like Pont Alexandre III and the Jardin du Palais Royal.
Some of Paris's most famous landmarks are explored as we follow Emily's "vie quotidienne" throughout the series. I had a sense of deja vu witnessing through her eyes, some of my favourite photoshoot locations. And so, let me pull back the curtain as I introduce a few of these with some examples of my photos chosen by clients from their personal favourite photoshoot spots.
So where was Emily in Paris filmed?
Pont Alexandre III considered the most beautiful bridge in Paris, is used as a backdrop in Season 1/Episode 3 .. when Savoir, the agency that Emily works for, is shooting "a very controversial" ad campaign.
Pont Alexandre III crosses the Seine and connects Avenue des Champs-Élysées to Les Invalides. As you cross the bridge, you bear witness to the striking sculptural facade and the view of the Eiffel Tower, which makes Pont Alexandre III what it is, both as a historic attraction and a photo shoot opportunity. The bridge has been used as a location for a number of movies including Woody Allen's "Midnight in Paris" and Bond's "A View to a Kill" for music video clips, like Adele's "Someone like you".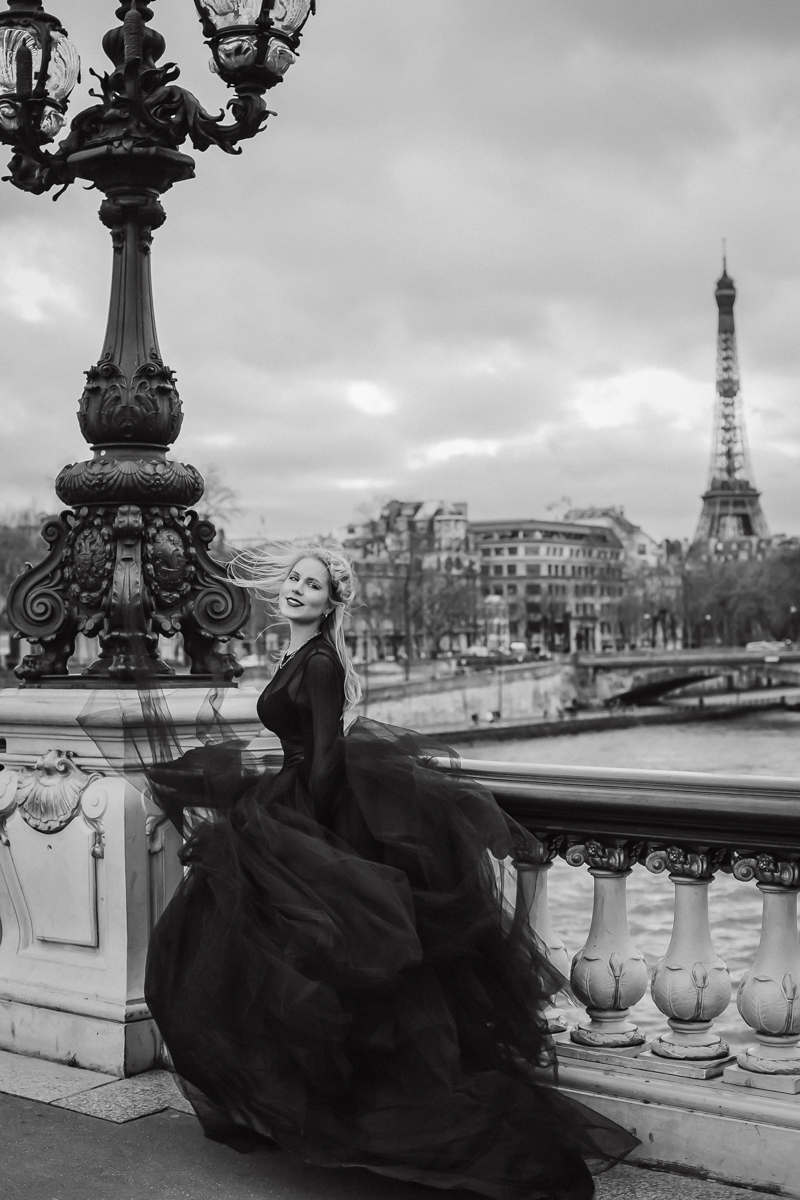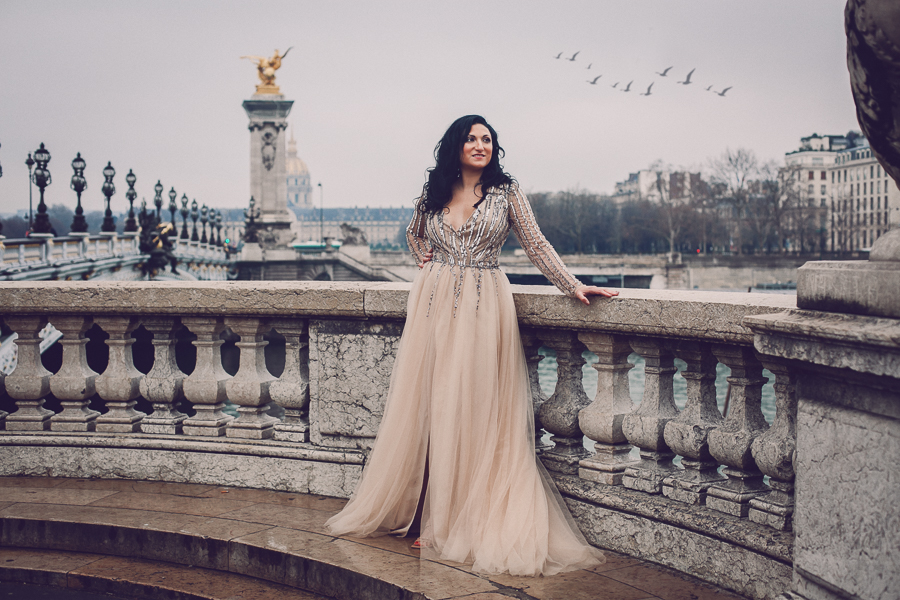 Shown early in Season 1, after Emily's co-workers ditch her lunch invitation, she ends up eating alone and – voila – serendipitously she has a chance meeting with Mindy, another ex-pat. The Jardin du Palais Royal represents an iconic location for photographers with its amazing light and Parisian scenery. A hidden gem behind a courtyard, its rectangular garden lined with old mostly closed boutiques and galleries is just moments away from the busy Louvre. A quiet refuge in this resplendent capital, it offers a backdrop of photographic opportunities.
Early in Series 1 (Episode 2), when Emily's company throws a launch party for Maison Lavaux they do it at "Le Café de l'Homme" located at "Musée de l'Homme". My most requested photoshoot location with its amazing view of the Eiffel Tower, it seems everyone wants to be immortalised in front of the Tower. Built for the 1937 World's Fair in Paris within the 16th arrondissement, the grand Trocadéro is one of Paris' most popular destinations …an expanse of manicured gardens and monumental walkways set around the Place du Trocadéro and crowned by the Palais de Chaillot. It offers one of the best views of the Eiffel Tower in Paris thanks to the 20 water cannons which line up perfectly with the Eiffel Tower directly across the Seine, creating a spectacular visual effect.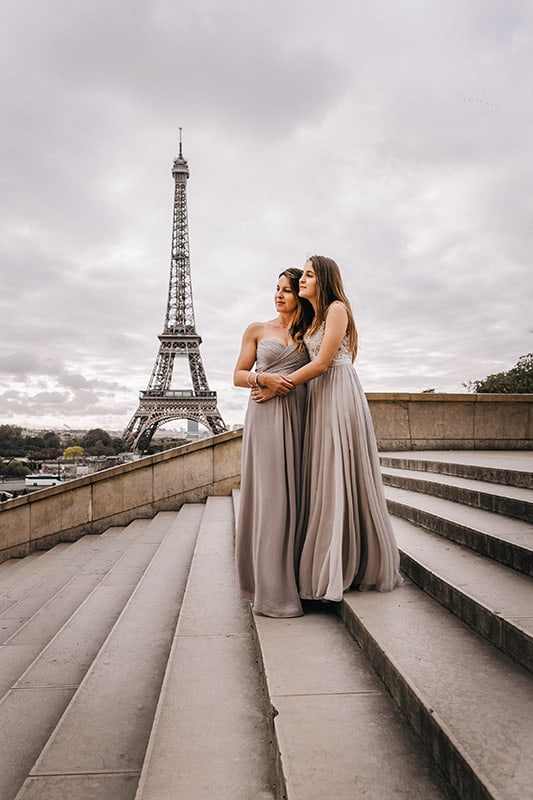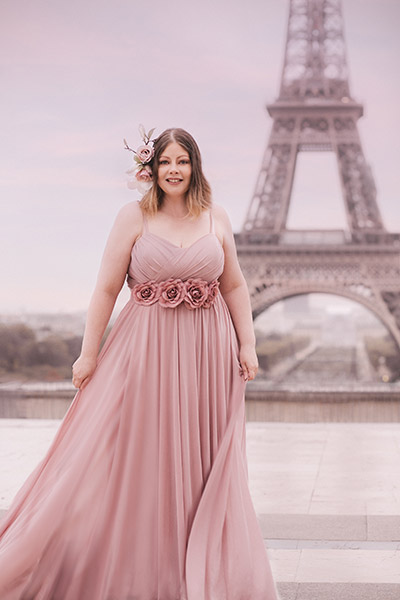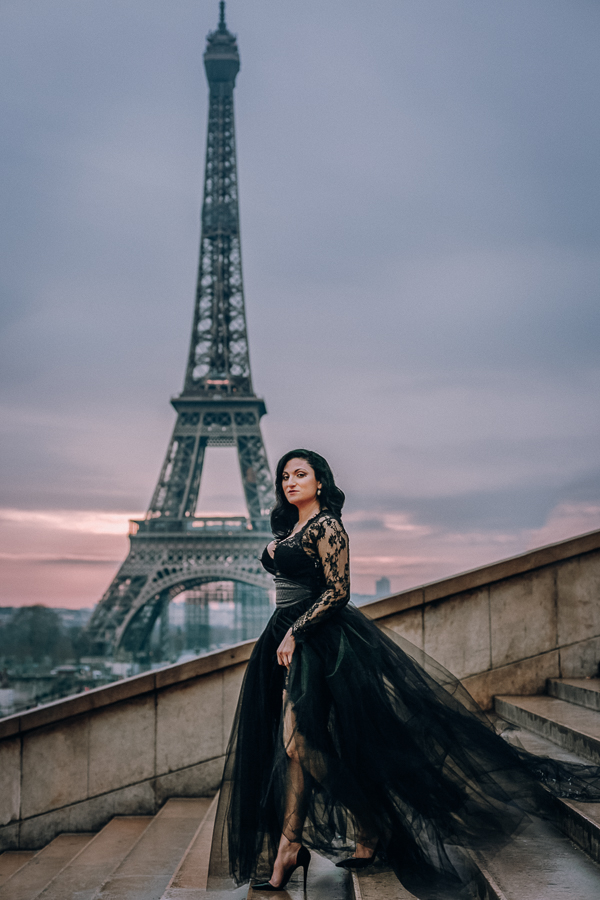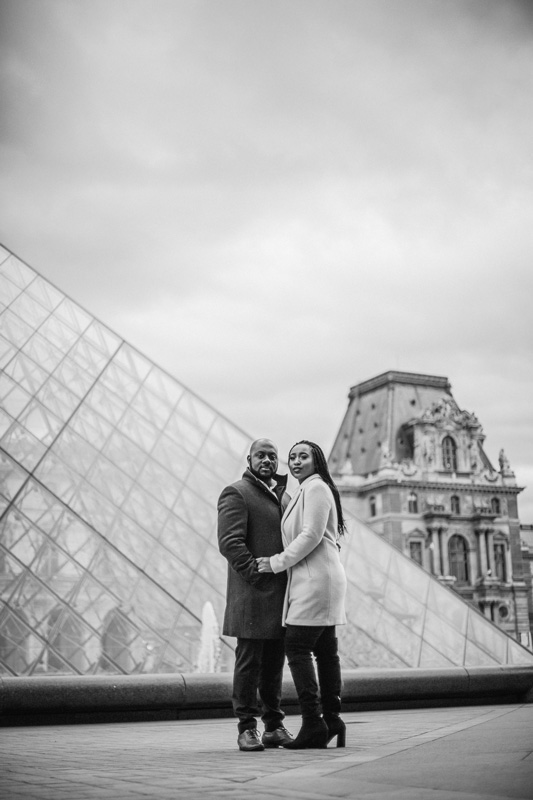 The start of Series 2 finds our girl lunching with Camille and Sylvia at the upscale Café Marly with its breath-catching views of the Louvre and its iconic glass pyramid. Seen several times throughout the series, this familiar landmark speaks for itself. Commissioned by Mitterrand, the clean, sharp lines of these glass pyramid sculptures set beside the historic Louvre understandably triggered controversy amongst purists, its critics notably scorned it as "an anachronistic intrusion of Egyptian death symbolism in the heart of Paris". Now, over 30 years on, from a photographic viewpoint, it elicits drama and a sense of dramatic scale, a sense of wonder at the old and the young standing united now within the renowned City of Love.
Still, in season 1, we find Emily at the beginning of her social influencer career when she joins her new friend Mindy at the famous pink restaurant "La Maison Rose", located on Rue de l'Abreuvoir in the 18th arrondissement.
With its cobbled streets, and stunning Basilica, Montmartre is the epitome of Charm. Perched on the top of a hill it's the original cliché of old Paris, known for its artistic heritage, now home to a myriad of textile shops, galleries and museums, and of course "Le Sacré Coeur" with its splendid view of all Paris.
Don't get caught taking photos too close to "La Maison Rose" as the owner will chase you away in typical Parisienne pft pft pfffft style. You can sense the draw of the artist against this photogenic backdrop as it sets the scene for all who pose alongside its heritage.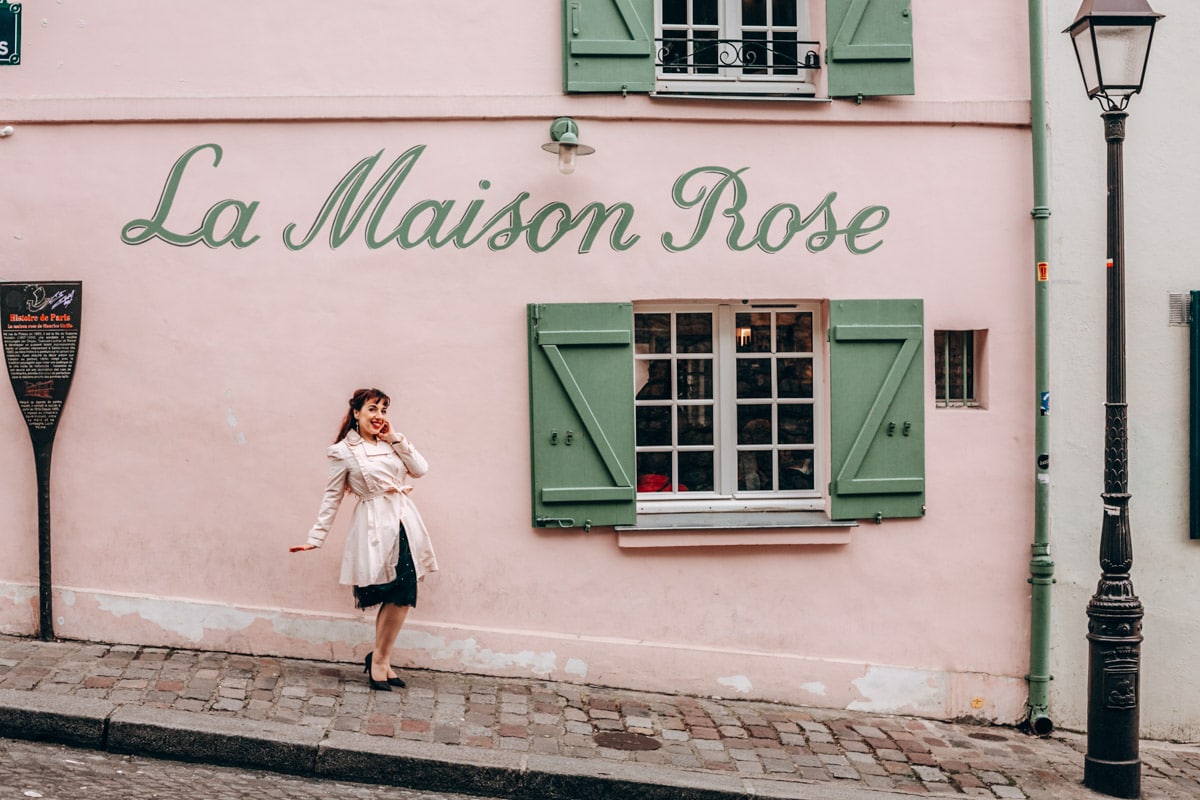 Just the other day, I happened to walk past this location used as the agency for Savoir, where Emily works. If you want to visit too, look for Passage de la Vérité with its inscription on the vault, telling us that there was a reading room there with newspapers of the day, some say giving rise to its name translated as the Truth Passage. It's in the 1st arrondissement of Paris, very close to the Louvre Museum and the Palais Royal.
Emily in Paris is fun and lighthearted and will have you laughing at the Parisian Vs American stereotypes almost competing for the top position in the absurdity stakes.
And above all, if you love everything that is glamorous about Paris then you will love Emily in Paris. C'est très chic, mes chéries. Bisous xx