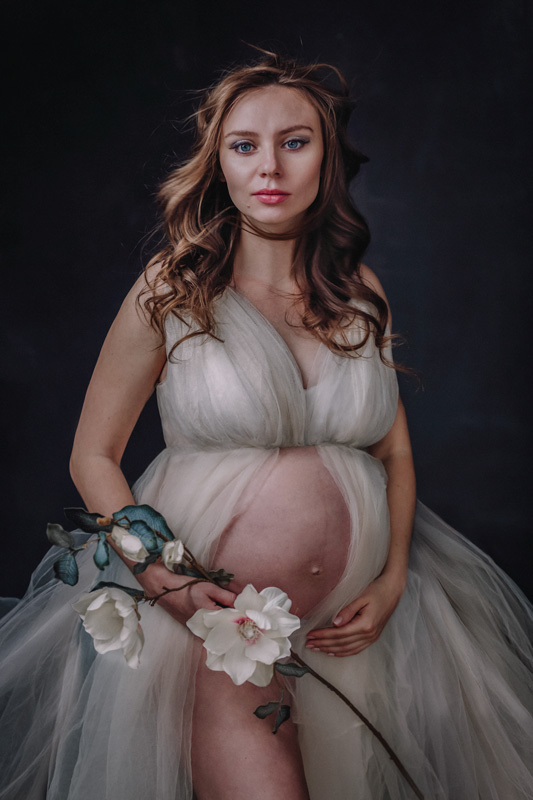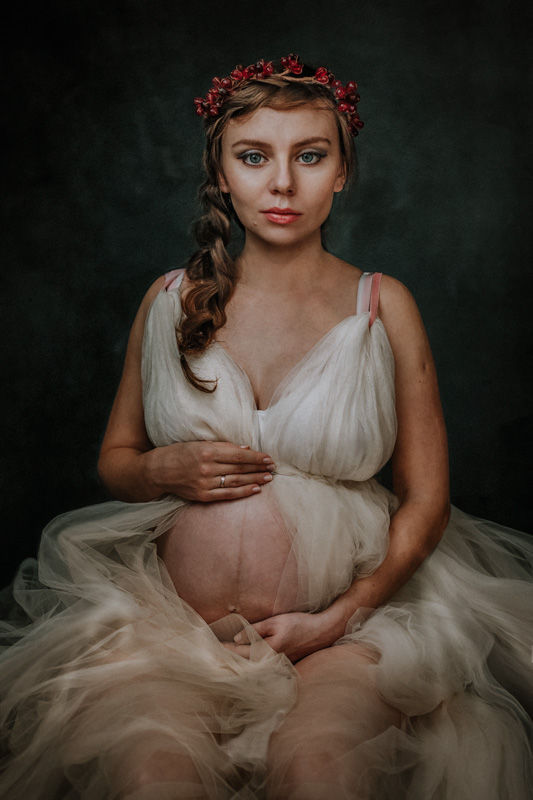 A maternity photoshoot may not be on your list of priorities during your pregnancy; the amount of preparation, hospital check ups and if you are working alongside all of this, well who's got time? But what about taking a moment for yourself, to truly enjoy and experience the months of anticipation? I encourage you to take some time out to pamper yourself. Enjoy the incredible changes your body is experiencing as your newest little love develops within.
I was delighted to welcome Olga to my studio for her maternity photoshoot, we decided to capture her at 2 different stages of her pregnancy. We experimented with two different styles: the first photoshoot at 28 weeks, a more classic black and white with a turtle neck sweater and typical maternity clothing. For our second photoshoot – when Olga was 37 weeks pregnant – something a little more fantasy with an elaborate tulle ballgown customised especially for her. I have all types of gowns and accessories, from vintage to modern and flower crowns, and also have a bed of dried flowers just waiting for the perfect mama-to-be, to be surrounded by them.
I would love to be your personal maternity photographer. It would be my pleasure to capture you and your belly, and daddy-to-be is of course welcome too. My maternity photoshoots can either take place in my studio with a fully styled VIP experience, or we can also shoot on location on Paris. Who wouldn't want Paris, this beautiful city, as the backdrop to their maternity photos?
I would be honoured to photograph you at this special time