Euphrasie was travelling through Paris by herself, at a time of the year that I consider the best time of the year in Paris – Spring! For her Eiffel Tower photoshoot we found ourselves on the Champs de Mars where the very famous giant Magnolia tree offered an interesting juxtaposition against the Iron Lady.  What I particularly love about these photos is the contrast of Euphrasie's femininity and the pinks of the magnolia against the heavy metal structure in the background.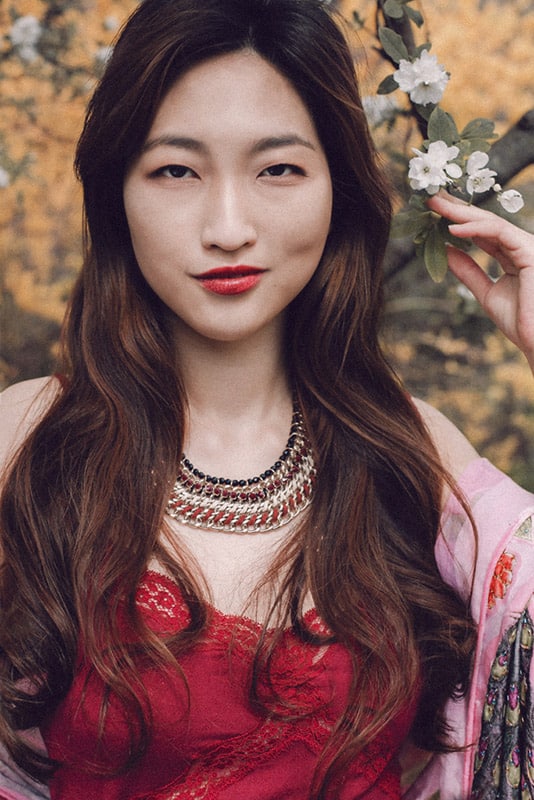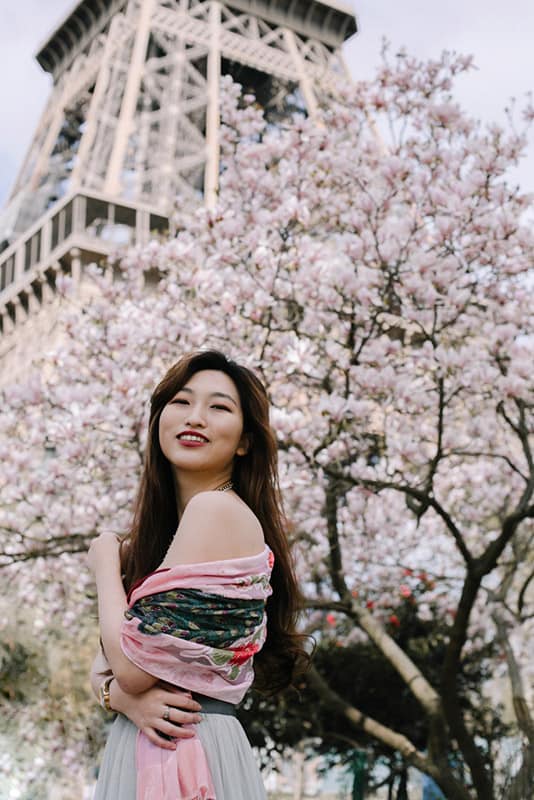 Then we headed up towards the Trocadero for that very well known dramatic perspective of the Eiffel Tower. The walk up from the Champs de Mars is a nice little adventure too! Especially for family photography as the traditional carrousels are also very photogenic and fun for kids and family photos.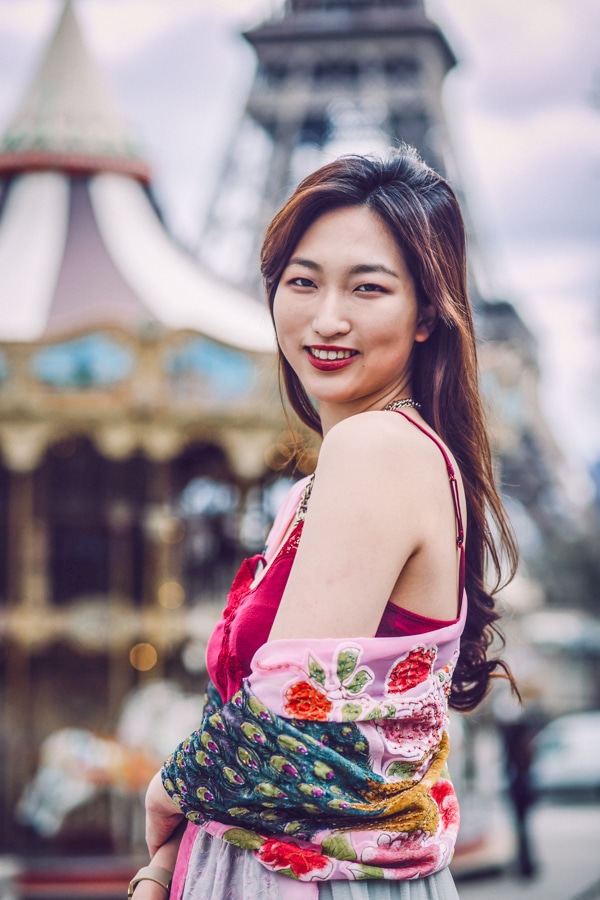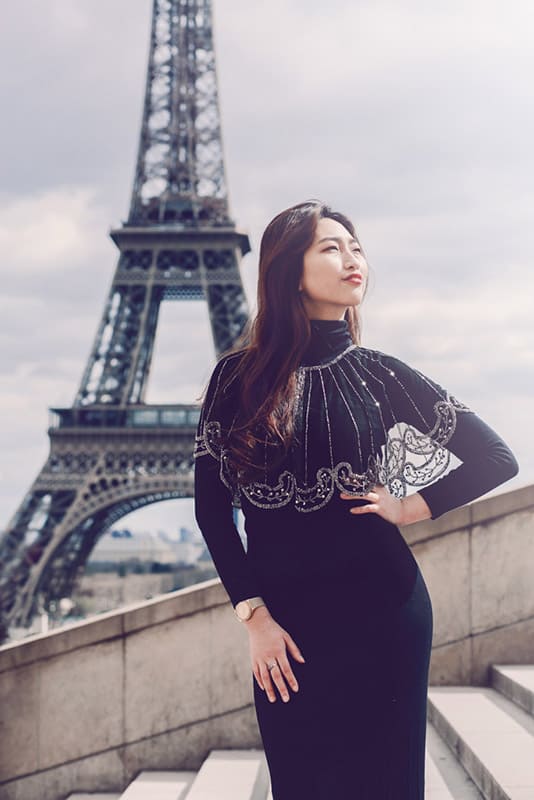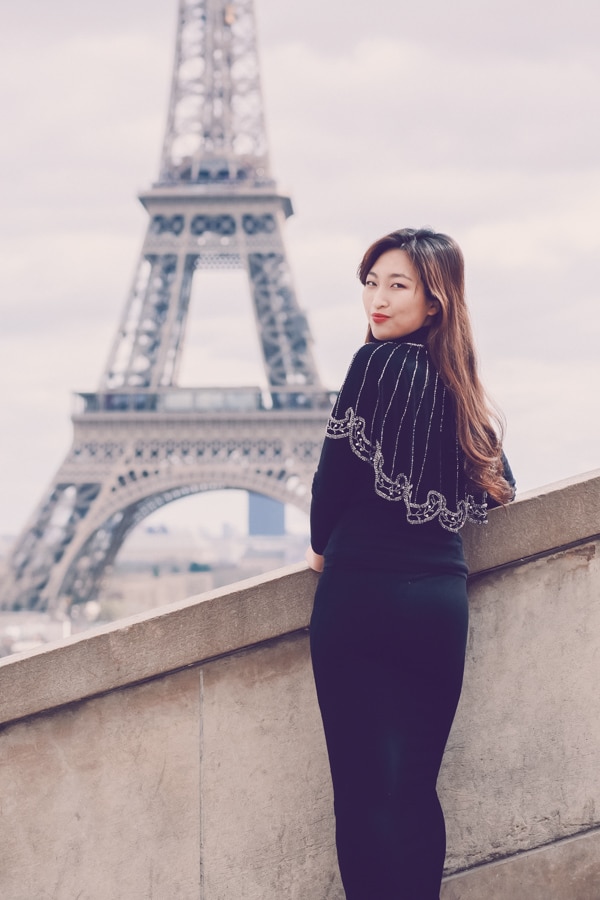 Your private photographer in Paris
I would love to capture your time in Paris. Would you like to experience your own magazine style photoshoot in Paris, such as this one for Euphrasie — A couture portrait session with me is produced in the same way as when I work for a fashion magazine editorial. It's your very own private photoshoot with hair and makeup and beautiful designer gowns. Have you ever dreamed of your own celebrity style photoshoot? Otherwise, I have quick informal style shoots too click here for further information on my Paris photoshoots.