A photoshoot with a picnic near the Eiffel Tower? Yes, please!
A photoshoot for couples in Paris is always pretty special and I loved producing and photographing this gorgeous honeymoon photoshoot at the Eiffel Tower for Catherine and Jake. During our consultation, Catherine sent me a few photos she'd been collecting for inspiration and those included a picnic with a view of the Eiffel Tower, a café scene and the magnificent Pont Alexandre III. 
It was all I needed to plan out the perfect itinerary that would allow for a little of all of the above.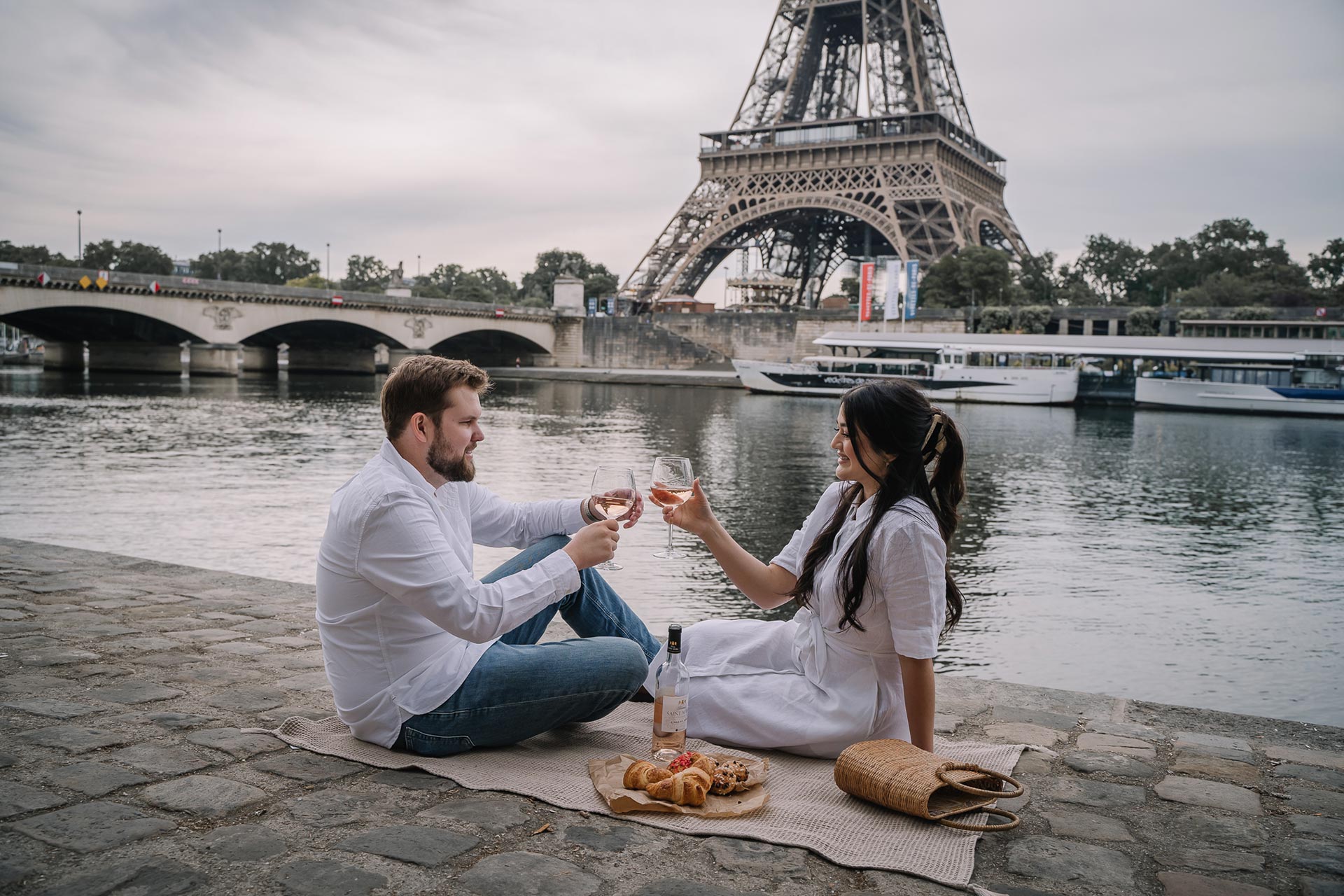 True Love in the City of Light
New love is fresh and exciting just like exploring a new city so what better time to visit Paris than on a honeymoon? I love witnessing Paris through the eyes of my clients and a photoshoot with me is THE BEST way to capture this once-in-a-lifetime experience. 
Book your own Eiffel Tower couple photoshoot
Would you like to capture your trip to Paris and create lifelong souvenirs for future generations to look back in years to come? I'd love to help you make it happen.