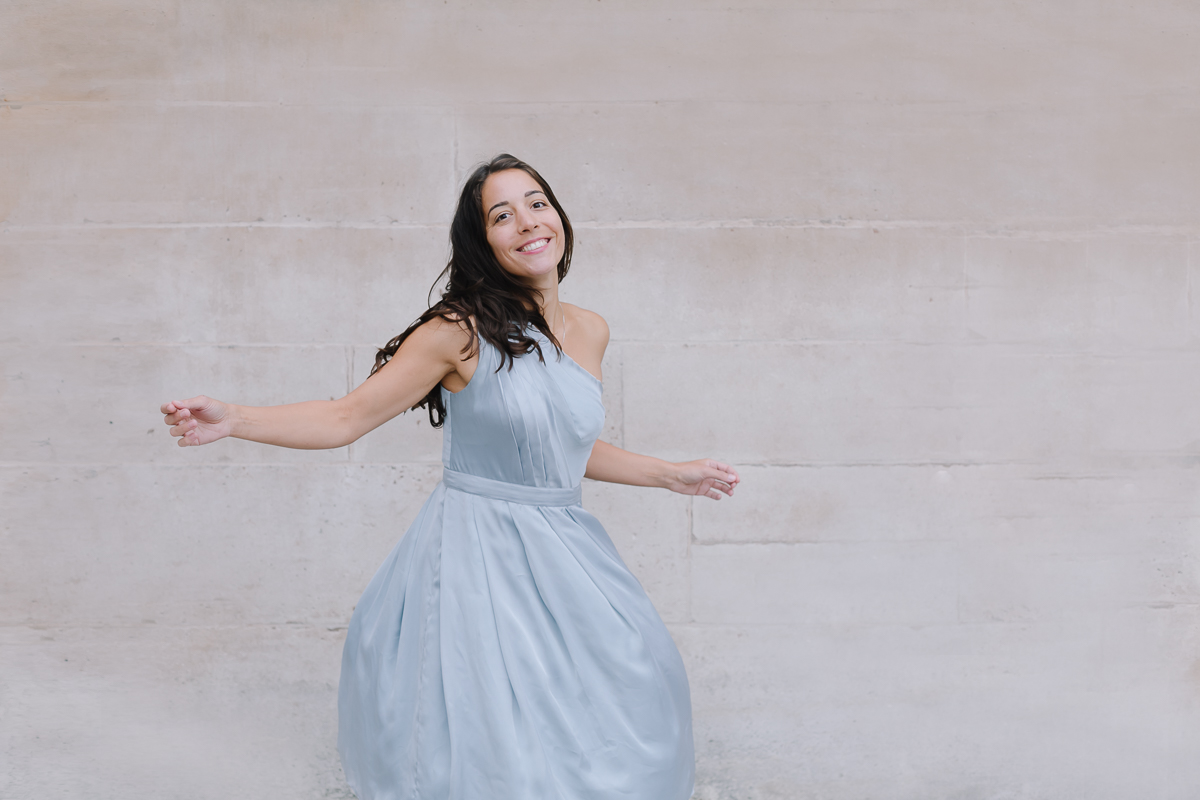 I'm delighted to share the results of Carina's personal branding shoot, where we created original content for her website and social media. Carina originally contacted me in December 2018 to design and develop a new website for her Naturopath and Traditional Chinese Medicine services. As her existing headshots were fairly out of date we also worked together on her professional portraits so that the launch of her new website was a true occasion. We were both glad that we'd taken this time to do so, as that they matched perfectly with her new branding which includes the colours terracotta and pale blue.
Carina's personal branding photoshoot, worked out as a two-part photo session which included headshots in the studio, along with a photoshoot on location. So for the second part of her photoshoot package, we waited for the weather to warm up a little so that we could shoot outdoors in Paris.
We chose an early morning in Autumn at Palais Royal where the light bounces softly around this gorgeous landmark creating absolutely sterling circumstances for portrait photography. The limestone walls featured are a perfect complement to Carina's branding colours and act as a perfect backdrop for portraits and she had chosen some casual outfits and a stunning silk dress specifically in those colours. Carrying through with your branding throughout all media will signal a subtle yet strong sign of professionalism to your audience. This small yet important attention to detail will heighten your brand's worth and value and instil confidence in your target audience.
During our photoshoot at Palais Royal, Carina was able to communicate her free spirit a little more easily than in the confines of a studio space. We sought out a private corner for Carina to do her yoga poses, and demonstrate meditative reflective moments. Looking at the photos, it would seem we had the whole place to ourselves however this was not the case at all as les colonnes de Buren (or Les Deux Plateaux) in the Palais Royal is not only quite a busy junction for Parisians making their way to work but also popular with other photographers too.