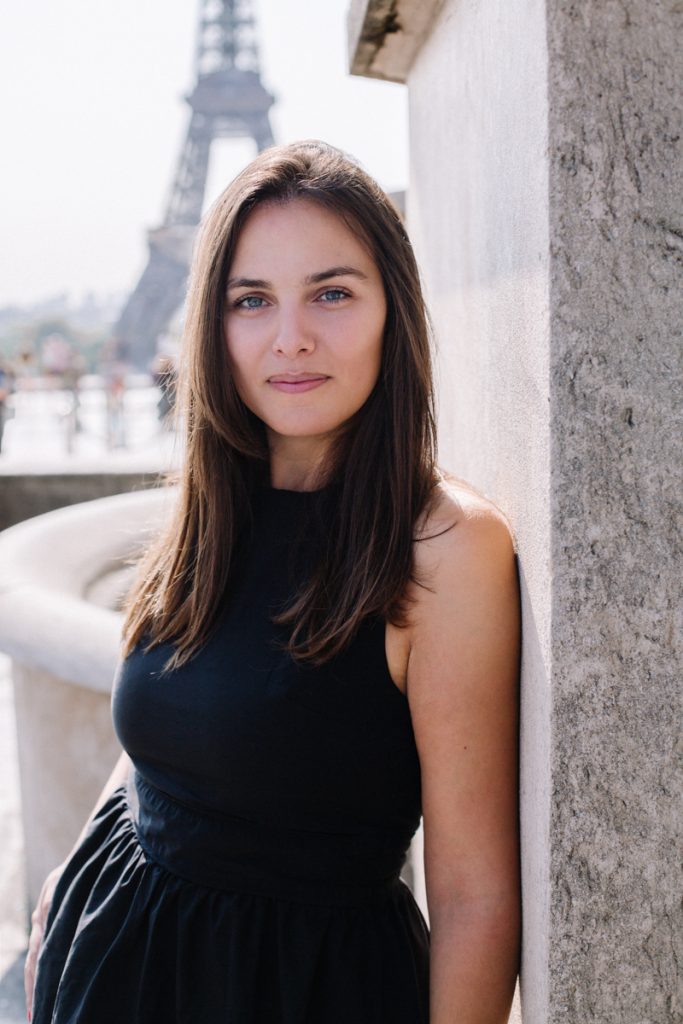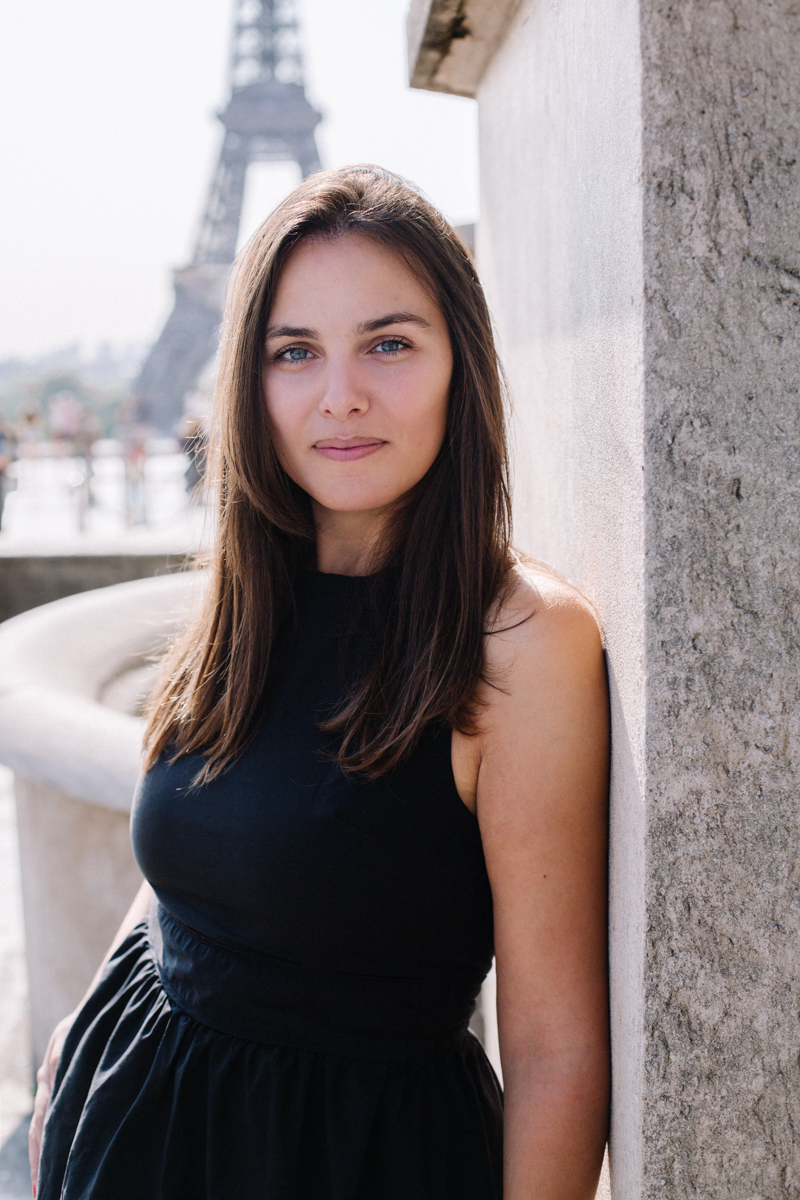 My lovely French teacher, Yasmine, was overdue for some new personal branding photographs, and so wanting to take advantage of the gorgeous late-Summer mornings in Paris, we organised a portrait session tout-de-suite.
Yasmine mainly wanted to update her personal profile photo for all her social networks, and even though her private French classes are offered in several cities, not only Paris, we thought it would be quite ok to take advantage of the beauty that Paris offers. We decided upon our two personal favourites: The Eiffel Tower and the Sacre Coeur in Montmartre.
One could say that the Trocadero is where the view of the Eiffel Tour is the most splendid, and it's probably one of the most photographed locations in France. The Sacre Coeur is quite simply stunning. However, usually, both locations are overrun with tourists!
Take Note! If you book a shoot with me, and your business is based in Paris, I will strongly encourage an outdoor shoot in this beautiful city. Paris is incredibly photogenic, and the possibilities are endless; even if you don't particularly want to feature any of Paris's iconic locations in your photos, every corner of the city has photographic potential.
If you book me you can expect 100% dedication and I will only call it day when I believe I have captured the photos that show you at your best. Often my clients will say they had a lot of fun and that they weren't expecting to enjoy it so much.
Yasmine and I spent around 40 minutes on the Trocadero and surrounding gardens, and then around the corner to one of my favourite secret Paris locations away from the tourists. This more secluded location features a cobbled stone street, some typical Parisian architecture, and a glimpse of the Eiffel Tower in the distance.
After a lunch break (and a cheeky glass of rosé), we trekked up to the Sacre Coeur to track down a location I had been wanting to photograph. Another secret spot as it is away from the tourist path, and offers an alternative view of the magnificent church not often seen in commercial photography of Paris. I love the alternative locations!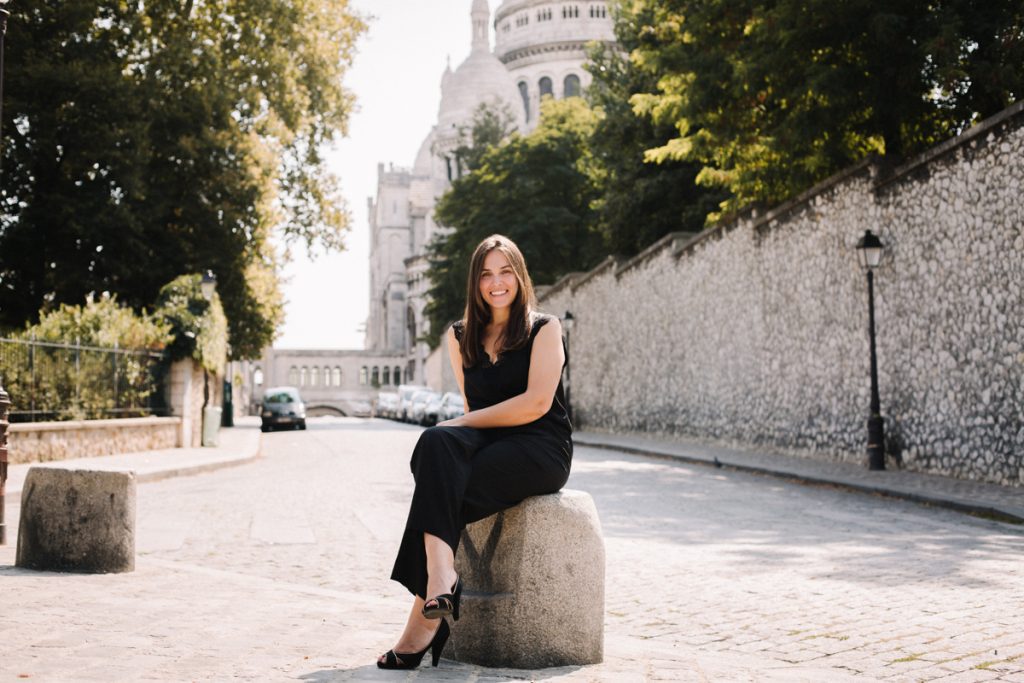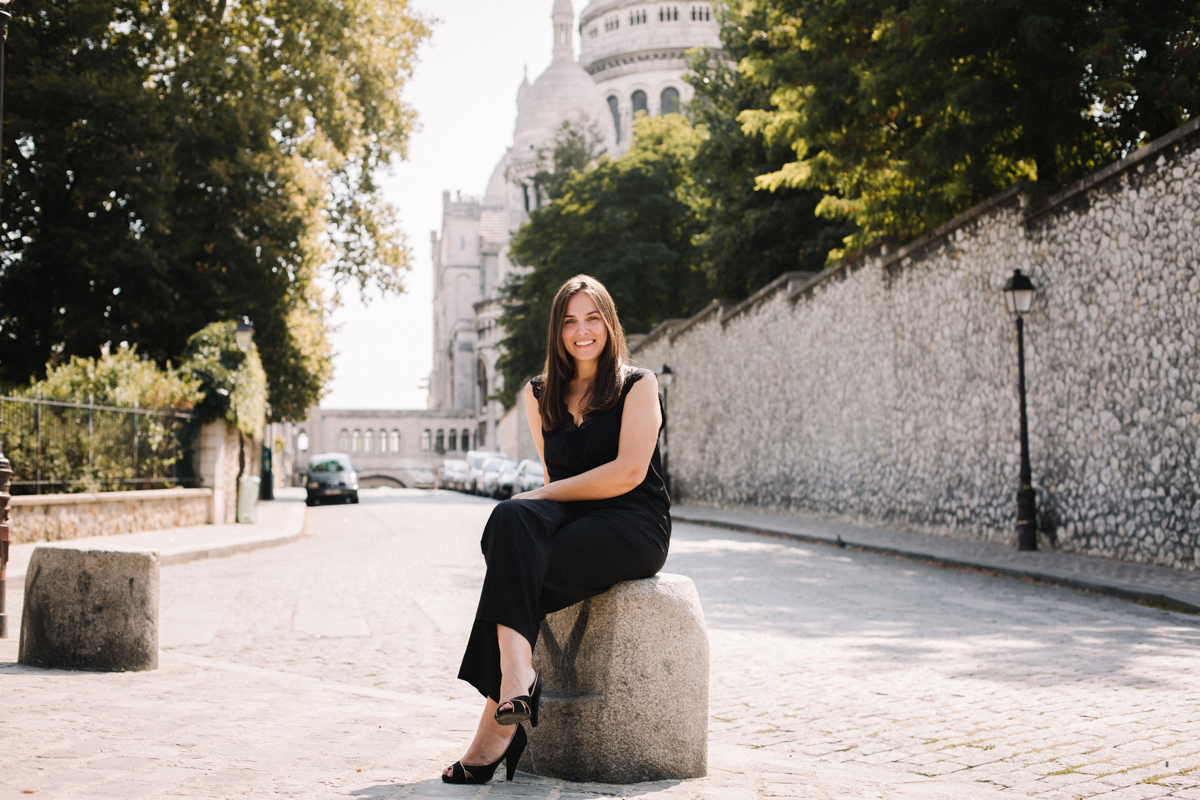 Thank you Yasmine for a fab shoot,  I am so glad you are happy with and using your new personal branding images!
If you need personal branding photos > Contact Me
If you need French lessons > Contact Her 😉