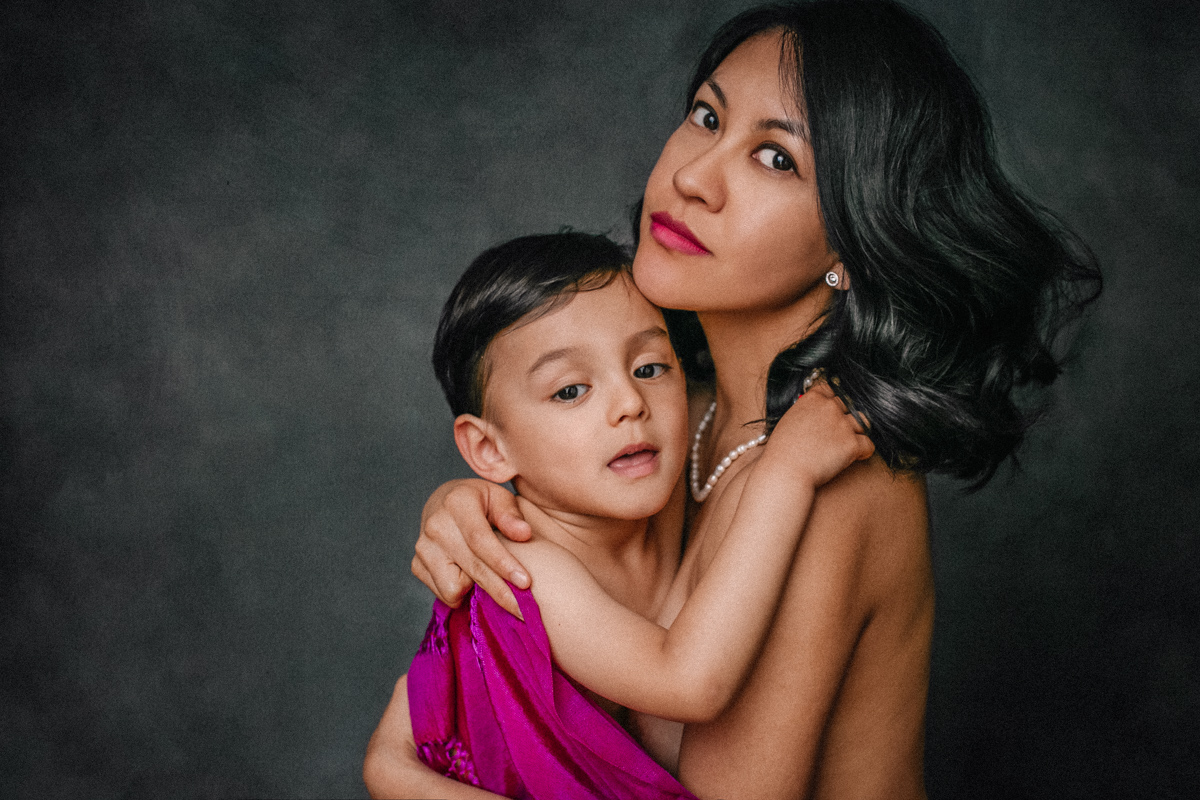 Finding a special mother's day gift no longer needs to be a difficult affair!
In each country we celebrate Mother's Day on different dates, and this year in France, we celebrate "La Fete des Meres" on the 7th June. What better mother's day gift to give "la maman" in your life, than beautiful portraits that will last forever?
Whether it's your baby mama or your own mother, or your grandmother; they all deserve beautiful portraits of themselves. Perhaps even more important: your family deserve to own portraits of her so that future generations will remember and learn about the VIPs that came before them. Understand now, that when mothers, daughters and all women exists in photos, a legacy is created that will be shared through time. These women will go down in history and never be forgotten as those that blazed the trail of their ancestry.
VIP Portrait Session
The VIP studio session is a perfect mother's day gift. First I like ot have a consultation so that we get to know each other a little, and discuss wardrobe styling, hair and makeup and who will be included in the photoshoot experience. I have an extensive studio wardrobe, with ball gowns and cocktail dresses, along with some gorgeous vintage pieces, in all sizes. So the question "but what would I wear for my shoot" is never issue.
On the day of the photoshoot, my clients are the centre of attention. My team and I exist to ensure they are happy and having fun! I want them to feel like a celebrity with every whim catered fo… When it's time for the camera, there are no nerves left, because by this stage we are firm friends and ready to create something magic. My clients are comfortable with me in front of the camera, I talk them through posing to flatter their best assets, light them to enhance their beauty and make them laugh… for no particular reason!
As a mother myself, I know that kids can be….unpredictable!  So if we are aiming for beautiful fine art mother and child portraits, I am very flexible and will work the shoot around them. The best thing is if we do a glamourous individual shoot first, and then have the kids and partners and other family members turn up at the end. All of this will be coordinated beforehand.
Needless to say, I am quite passionate about family portraits. A portrait photo shoot is a magical experience for women of all ages and an amazing Mother's Day gift idea. Reserve your session and I will send you a beautiful gift certificate to offer on the day. All bookings for Mother's Day will also receive exquisite Wall Art as an extra gift with your chosen print collection.
To find out more about my VIP portrait experience contact me today.