Capture your dream holiday to Paris in a unique and beautiful narrative. Have you ever imagined what it's like to be a celebrity in the world's most fabulous photoshoot location? There is a very good reason why Paris appears again and again, in films, commercials and magazines and the reason being that it is sooooo photogenic, a perfectly complementary companion to the famous films stars. 
Well, now YOU ARE THE STAR and can experience Paris as such.
My Paris couture portrait sessions are for ALL women, any age/shape/size, that would love to experience a fashion-inspired….
Photoshoot in Paris
It's the experience of a lifetime! An experience that you will talk about forever…
No more tacky trinkets; your souvenirs of Paris, and this unforgetable dream photoshoot, will be forever immortalised in artwork featuring YOU.
Curious and want to find out more? Keep scrolling.
Your bespoke photoshoot is personalised especially for you:
Haute Couture styling with a selection of fabulous designer gowns. I have a range of gowns in all sizes and can find something perfect for you.
Professional Hair and Makeup
Fully guided photoshoot. No experience necessary. I will talk you through the best poses and angles. If you think you aren't photogenic, you are not alone... Almost everyone I photograph says the same thing and it's my job to make you realise that this is just not true.
We'll discover 3 iconic Paris locations e.g the Eiffel Tower, le cathedrale de Notre Dame, le Jardin de Tuilieries. Or if you prefer the charming cobblestone back streets or gardens, this is of course possible too.
All of the above is included in your session fee of €250. Your digital files and printed photos are sold separately and folio collections start from €650. All of my clients receive fine art quality prints and, depending on which package you purchase, a beautiful handmade Italian leather folio. Wall art pricing upon application.
What my clients are saying: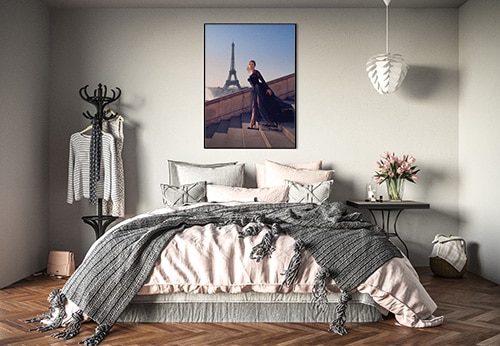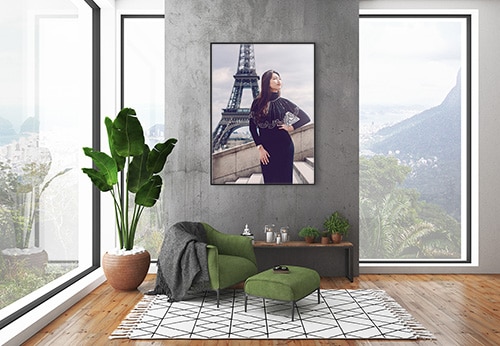 Dreaming of a glamourous Paris photo shoot ?